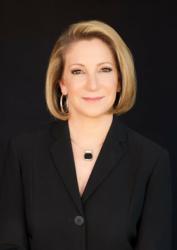 New York, NY (PRWEB) June 25, 2012
Leadership and communications expert Susan Tardanico will be the keynote speaker at the Association of Management Consulting Firms' (AMCF) women's leadership event on June 28, 2012. The event, which targets senior women at major management consulting firms, will be hosted by Towers Watson in New York City.
Tardanico, who is CEO of the Authentic Leadership Alliance, Executive-In-Residence at the Center for Creative Leadership and former corporate executive and broadcast reporter, will elaborate on the power of authenticity and accountability as enablers of defining leadership, career advancement and personal growth.
"We're excited to have a leader of Susan's caliber speak at our upcoming event. With a multi-dimensional background that includes experience in consulting, corporate executive leadership, academia and the media, Susan will undoubtedly provide rich and refreshing insights. AMCF is proud to offer this opportunity to our group of esteemed leaders," said AMCF Director of Operations and Programming Sally Caputo.
In addition to her roles at the Authentic Leadership Alliance and the Center for Creative Leadership, Tardanico is a leadership and motivational speaker, addressing corporate, civic and professional groups around the country. She also lectures on communications and leadership strategies at Georgetown and NYU graduate schools and writes about leadership for Forbes and ForbesWoman. She is a 23-year veteran of corporate America, most recently serving as Vice President and Corporate Officer of Textron, then a $14 billion multinational company. Tardanico is also a former Boston-based television news reporter and anchor.
About the Association of Management Consulting Firms
AMCF is the premier international association of firms engaged in the practice of consulting to management. The mission of AMCF is to be the collective voice and promote knowledge exchange and professional standards for the community of management consulting firms from around the world. AMCF serves as the voice of the industry on major issues, representing the profession before government and regulatory bodies, working to improve standards and practices and enabling firms to work smarter.
About the Authentic Leadership Alliance
The Authentic Leadership Alliance LLC (ALA) is a leadership and communications consultancy that advises and coaches executives at major corporations, in the political arena and at nonprofit organizations.
http://www.authenticleadershipalliance.com
About the Center for Creative Leadership
The Center for Creative Leadership (CCL®) is a top-ranked global leadership development organization that accelerates strategy and business results by unlocking the leadership potential of individuals and organizations. CCL helps clients worldwide cultivate creative leadership - the capacity to achieve more than imagined by thinking and acting beyond boundaries. Ranked among the world's Top 5 providers of executive education by Bloomberg, BusinessWeek and the Financial Times, CCL is headquartered in Greensboro, N.C., with campuses in Colorado Springs, Colo.; San Diego, Calif.; Brussels; Moscow; Singapore; Pune, India and Addis Ababa, Ethiopia. Its work is supported by 500 faculty members and staff.