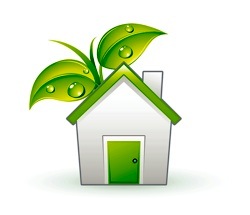 Unlike conventional cleaners, MCP's cleaning products are gentle to the environment and health.
Miami, FL (PRWEB) June 23, 2012
Green cleaning products are a big help in preserving health and the environment. But sad to say, despite that knowledge, many of today's cleaners are still chemical-based. Wanting to make effective and safe cleaners more accessible to the public, MyCleaningProducts.com developed a line of non-toxic cleaning solutions.
As a green company, instead of using chemicals, MyCleaningProducts turned to natural ingredients to formulate its cleaners. And because of that move, the solutions it created were not only safe but also infused with wellness.
Discover How MyCleaningProducts Infused Wellness with Its Cleaners
Unlike conventional cleaners, MCP's cleaning products are gentle to the environment and health. The use of it leaves no harmful chemical residue that can worsen the condition of the planet. In addition, the absence of harsh ingredients also saves anybody exposed to the cleaners from allergies, irritations and any breathing problems.
What's more is that the use of the company's green cleaning products creates a home environment that promotes wellness. Basically, that's because MCP uses natural fragrances that transform indoor air into a refreshing and relaxing atmosphere.
The natural ingredients used by MyCleaningProducts come from many different parts of the world. However, most of them are from the remote areas of Peru. MCP's CEO, Markus Skupeika, scouted those areas himself to look for unique natural ingredients that can turn regular cleaners to products that improve health and wellness all while being effective.
Finally reaching its goal of supplying effective and safe cleaners, MCP knows that it is indebted to the people of Peru, who shared their knowledge about the many beneficial natural ingredients. And so to give back, the company partnered with the Salud and Musica Foundation. With every purchase of its green products, it donates an amount to the foundation for the building of a school for the unfortunate children.
Learn More About MCP's Charity Project
In addition to that, MCP also got some good treats for its clients. To show that it highly values its customers, aside from quality green cleaning products, it also gives special packages and deals every now and then. With those great offers, every mom and cleaning professionals out there can surely get big savings.
Some of the products that MyCleaningProducts supplies are Rusterizer, Molderizer, Safe Shield, Bed Bug Bully, Silverfish Bully and Marble Maverick.