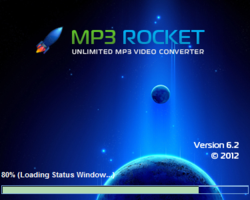 Canada's new legislation pushes the envelope and clarifies legality of copyright issues such as digital time shifting, format shifting, and making backup copies.
San Francisco, CA (PRWEB) June 23, 2012
Key provisions in C-11 bill that contribute to greater digital "fair use" in Canada:
-- Time Shifting
-- Format Shifting (no limit on number of copies)
-- Fair Use Expansion (education, parody, satire)
-- Backup Copies
-- User Generated Content Exception
-- Broadcaster Ephemeral Change
-- Alternate Format Reproduction
-- Internet Location Tool Provider Safe Harbor
For the full text of the Canadian copyright reform bill C-11 please see:
http://www.parl.gc.ca/Content/LOP/LegislativeSummaries/41/1/c11-e.pdf
How does this protect an individual converting YouTube into an MP3? The bill C-11 text states that if content an individual acquires legally (such as YouTube), uses for private purposes, not gives the content away, makes no more than one copy, and keeps the content for a reasonable amount of time in order to listen at a more convenient time, then, "It is not an infringement of copyright for an individual to fix a communication signal, to reproduce a work or sound recording that is being broadcast or to fix or reproduce a performer's performance that is being broadcast, in order to record a program for the purpose of listening to or viewing."
This means that under C-11 a citizen is within the law to "Time Shift" audio from YouTube to be listened to later on their computer. The digital rights do not end here. Next, under C-11 "it is not an infringement of copyright for an individual to reproduce a work or other subject-matter or any substantial part of a work or other subject-matter" meaning they can "Format Shift" the audio downloaded from YouTube to the medium of their choice, such as iPod, CD, thumb drive, et cetera, as long as the content was obtained legally, not reproduced from an infringement, not distributed to others, and used for private use. C-11 legislation does not prohibit individuals from taking audio from YouTube and transferring it to your favorite devices for later listening.
(IE: the bill finally legalizing activities like time shifting with VCR/PVRs, something most Canadians assumed was already legal). With these new exceptions, Canada's C-11 copyright law will become one of the most user-friendly, if not by far the most user-friendly, in the world.
MP3 Rocket strongly supports these changes which reflect reality and balance the interests of creators of content, rights-holders interests, and consumer use.
In the USA MP3 Rocket's "time-shifting" technology also allows users to record Internet broadcasts the same way TiVo records live TV for personal non-commercial uses. The time-shifting technology allows users to view user created content at a more convenient time, and therefore protecting users by the U.S. Supreme Court's landmark ruling in Sony Corp. v. Universal City Studios, 464 U.S. 417 (1984) No. 81-1687, better known as the "Betamax case." http://en.wikipedia.org/wiki/Sony_Corp._of_America_v._Universal_City_Studios,_Inc.
Over the last six months MP3 Rocket has been working to improve its YouTube downloading time-shifting and format-shifting technology. MP3 Rocket is now proud to announce the new (6.2) version release with the following improvements:

Multi-Connections – Now with 10 simultaneous download threads (speeds over 5MB/sec+)
Free Album Art - Now auto saves YouTube thumbnail image as MP3 album art.
Audio HD Converter - Convert to MP3 M4A AAC AIFF FLAC WAV & WMA - up to 320kp
Video HD Converter - Convert to MP4 AVI MOV P2P WMV MPEG & FLV - up to 1080p
iTunes Import - Auto imports iTunes song info, artist, album info, album art, comments, etc.
For a free, fully functional, copy of the software please visit the MP3Rocket website.
http://www.mp3rocket.me/