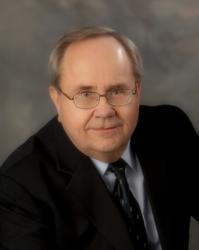 SSDI is a medically based program, therefore it requires considerable input from healthcare professionals.
Belleville, IL (PRWEB) June 22, 2012
A new national survey finds that 71 percent of U.S. physicians spend 20 minutes or less with each patient during an office visit. That can be a challenge for patients seeking Social Security Disability Insurance(SSDI) benefits who need to work closely with their doctors when preparing their claims, according to Allsup, which provides SSDI and Medicare plan selection services.
The study of physician workload and compensation was published this spring by Medscape, WebMD's medical professionals website, which analyzed data gathered from 24,000 U.S. physicians. The largest number of physicians, 26 percent, reported spending 13-16 minutes with a patient. But the good news for individuals applying for Social Security Disability Insurance is that critical care specialists spend an average of 25 minutes or more with each patient.
"SSDI is a medically based program, therefore it requires considerable input from healthcare professionals," said Ed Swierczek, Allsup senior claimant representative. "The clinical findings and medical opinions of healthcare professionals can be given significant weight by the SSDI adjudicator—be it a disability examiner or an administrative law judge."
In fact, a Social Security Ruling (SSR 96-2p) applicable to the disability program states a treating physician's medical opinion is given controlling weight as long as the opinion is supported by the medical evidence. "With that in mind, a treating physician's medical opinion can be vital to any disability claim," Swierczek said.
SSDI is a federally mandated disability insurance program overseen by the Social Security Administration (SSA), and it operates separately from the retirement and Supplemental Security Income (SSI) programs. SSDI provides monthly benefits to individuals who are under full retirement age (age 65 or older) and who can no longer work because of a severe disability. Individuals and their employers pay for the federal insurance program through FICA taxes.
"If an individual can no longer work because of a mental or physical impairment, seeing a physician or mental healthcare provider to document the impairment is paramount," Swierczek said. He shared the following tips for working with healthcare professionals during the Social Security Disability Insurance application process.
See a doctor trained in assessing the respective impairment. "For example, if a person's primary problem is mental, seeing only a primary care physician will not have as much weight as seeing a qualified mental healthcare professional, such as a psychiatrist, psychologist or licensed clinical social worker," Swierczek said.
Determine if the doctor will support a disability claim. "It's advisable to address this issue with the doctor right away," Swierczek said. "If the doctor feels the individual can work, it is highly unlikely that he or she will be supportive of the claim and therefore will not be an advocate for the patient during this process."
Make sure the doctor documents all findings. "If the physician supports the claim, it's important that he or she documents the individual's chart with all physical and mental findings," Swierczek said. "That includes complaints, such as being unable to stand for long periods of time or stay focused on a task, as well as symptoms, such as pain, fatigue and shortness of breath."
Prepare the doctor for requests. "The Social Security Disability Insurance process requires comprehensive paperwork," Swierczek said. "Let the doctor know that he or she may be asked to complete assessments on the individual's behalf, citing the functional limitations secondary to the impairments. For example, questions might include how much a person can lift or carry, how long the individual can sit, stand and walk, and if the person is able to use his or her hands effectively."
Encourage timely responses. "Because applying for SSDI can be a lengthy process, it's important to ask the doctor to respond to any request for information on the disability claim as soon as possible," Swierczek added. "Nearly two-thirds of initial applications are denied, many because of technical or medical reasons, which leaves applicants wondering what to do next. A smarter move is to find expert representation before filing with Social Security."
To determine if you are eligible for Social Security disability benefits, call the Allsup Disability Evaluation Center at (800) 678-3276.
ABOUT ALLSUP
Allsup is a nationwide provider of Social Security disability, Medicare and Medicare Secondary Payer compliance services for individuals, employers and insurance carriers. Founded in 1984, Allsup employs more than 800 professionals who deliver specialized services supporting people with disabilities and seniors so they may lead lives that are as financially secure and as healthy as possible. The company is based in Belleville, Ill., near St. Louis. For more information, go to http://www.Allsup.com or visit Allsup on Facebook at http://www.facebook.com/Allsupinc.