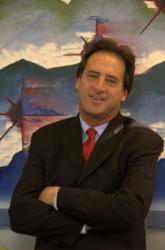 Only true experts can hope to accomplish for businesses what we do.
New York, NY (PRWEB) June 22, 2012
As more and more businesses reach for call center solutions to bring them closer to their customers, the need for solid, specific education grows.
"This can be a complicated business," says Steve Bederman, CEO of the Call Center Corporation. "Our team at the Call Center Corporation has decades of experience. We all come from companies that were or are considered leaders in the call center industry."
Bederman's team is well-equipped to talk about specifics and educate those in the industry. They represent a number of call center software solutions for businesses who are either starting off with a new center, or for those that have been in business for years and want to ramp up their results and profits.
But what really makes the Call Center Corporation stand out is their emphasis: They see every single call center business as unique. This means that call center software solutions must be carefully integrated with a unique business strategy to make the operation not only streamlined, but profitable.
Bederman continued, "Only true experts can hope to accomplish for businesses what we do. Our call center solutions require a blend of sophisticated knowledge bases.
"Not only do we know one software, but we know a number of software products that we represent. Not only do we know the call center technology behind each software product we represent, but we know the strategies to deploy with the software.
"We have a handle on the strategies. We are those experts."
This unique level of knowledge has led to a series of educational articles about all aspects of the call center business. The Call Center Corporation plans additional, future articles geared toward call center management, agents, IT and software technicians and management, operations, and the executive team in a variety of industries.
If you would like to request information on a specific topic, please call 877.499.7012.
###
About Steve Bederman
Steve Bederman is a well known leader in software and technology industries in North America and globally. Steve has held CEO positions in the Call Center Software, Computer and Network Security industries, at companies such as Vocalcom North America, TouchStar, E-Fense Corporation and Vigilance Corporation. His latest venture, thē Corporation, offers a new approach to U.S. market entry, to non-US companies that have been unable to successfully enter the US market on their own.
About thē Call Center Corporation
thē Call Center Corporation, a Bederman company, offers call center technology solutions. One of a group of subsidiaries owned by thē Corporation, and created to fill the gap between call center software providers and customer needs in the call center market, thē Call Center Corporation is a new kind of call center solutions provider. thē Call Center Corporation recognizes customer requirements, suggests solutions from a portfolio of only highly rated products, and helps customers implement technology to improve efficiency, effectiveness and return on investment. thē Call Center Corporation is customer centric and constantly aiming to improve its product line and service offerings and offers a survey of call center needs on its homepage. Visit thecallcentercorp.com or call 877.499.7012 to find out more. thē Call Center Corporation is constantly adding to its portfolio of call center products and services. Interested clients can apply to be considered at thesoftwarecorp.com/client-applications.