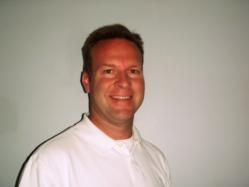 We are creating a network of professionals dedicated to improving the Metro Nashville business community and the addition of Mike Jay to our staff is the first step in that direction.--Brandon Robertson, President of Business Development
Nashville, TN (PRWEB) June 23, 2012
AAA Restoration Company has served the Metro Atlanta community for years and the addition of fire, smoke, water damage clean-up services for Middle TN including the Brentwood area and Franklin, Williamson and Davidson counties is a natural progression for growth. Senior Restoration Consultant, Mike Jay will help loss victims in Metro Nashville by offering superior homeowner disaster restoration services. AAA Restoration Company can be found on-line at http://www.aaarestorationco.com..
"Service excellence is a core value at AAA Restoration Company. We hire and develop the best people in our industry. By acquiring the best talent and training them to our exacting standards, we guarantee that our clients and customers receive quality results. Mike Jay is an example of our commitment to hiring the best people," stated Brandon Robertson, President of Business Development with AAA Restoration Company. AAA Restoration Company is a family-owned business with an office in Nashville and headquarters in Stockbridge, Georgia. More information about AAA Restoration Company and its core values can be found on-line at http://www.aaaarestorationco.com.
"As a long-time resident of the Nashville area, I'm looking forward to the opportunity to help my neighbors. Providing excellent customer service has been my passion for more than ten years so I respect AAA Restoration Company's core values of integrity, respect, service excellence and stewardship. We believe that our responsibility is to our customers," commented Mike Jay, new Restoration Consultant. Mike is a sales and marketing professional with more than a decade of experience. He is a graduate of the University of Mississippi, School of Medicine with an MBA from Belmont University.
"We are creating a network of professionals dedicated to improving the Metro Nashville business community and the addition of Mike Jay to our staff is the first step in that direction," said Brandon Robertson. AAA Restoration Company is located at 354 Downs Boulevard in Franklin, Tennessee.
For additional information on AAA Restoration Company's Nashville office new hire or office expansion, please contact Mandy Mode or visit http://www.aaarestorationco.com.
Boilerplate Statement:
About AAA Restoration Company
AAA Restoration Company is a one-stop, single-source solution for any homeowner disaster, (aaarestorationco.com).
AAA Restoration Company is a family-owned business serving clients in 15 Metro Atlanta and Metro Nashville counties. Using methodology created from years of reconstruction industry expertise and experience, AAA Restoration Company helps property owners restore their homes and businesses.