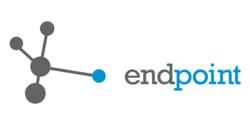 ClinTest Voice has streamlined our SDLC while providing us with the most robust objective evidence in the industry; however, the best feature might be that we never have to utilize the phone to test IVR systems again
San Francisco, CA (PRWEB) June 22, 2012
Today, endpoint (http://www.endpointclinical.com) is proud to announce that they have adopted RealityCorp's ClinTest Voice. ClinTest Voice offers clients a dynamic, easy to use, solution for IVR test automation in a fast-paced, ever-changing industry. endpoint's PULSE, in combination with RealityCorp's ClinTest Voice, provides endpoint's clients with industry leading technology, reliability, and development timelines.
"After utilizing ClinTest Voice in our environment for the last six months, it became apparent that this product would change the face of how IVR validation is performed. Testers are still responsible for creating test scripts, just like the manual process; however, that is where the similarities stop and the time savings begin. With ClinTest Voice we are able to rapidly create test scripts, including modules as dynamic as Randomization, and automate many aspects of our IVR testing in an environment where time is money. The adoption of ClinTest allows us to further leverage the rapid development of the endpoint PULSE product while providing endpoint's Clients with the most robust objective evidence in the industry. ClinTest Voice produces objective evidence output document with embedded real-time recordings of individual prompts at the test step level, allowing users or auditors to quickly navigate to the desired test step and hear what was said by PULSE" said Jonathan Ball, Director of Testing at endpoint.
The automation of eClinical software is the next technology phase for the clinical industry. After thorough due diligence, endpoint has adopted RealityCorp's automation solution to accurately and, more importantly, safely validate their IVR systems. With the demanding deadlines and multitude of changes from study to study, preparation of automation scripts has always been a challenge for IVR systems; however, RealityCorp's ClinTest Voice offers endpoint a rapidly configurable way to create test scripts in an exceptionally user friendly product. The expectation that endpoint set for success criteria during their trial phase was simple; be able to save several days in testing to provide our Clients even faster turn around times and create a more consistent, bug free product to our End Users. endpoint was able to achieve this with the added benefit of the ClinTest Voice's objective evidence documentation.
RealityCorp's ClinTest Voice has made automated testing possible within the Clinical Trial space by:

Allowing test engineers to create easy to use, configurable test scripts for even the most dynamic randomization or drug dispensation scenarios.
Offering the testing team the option to never have to dial into the IVR again.
Producing accurate, relevant testing objective evidence that is comprehendible at any level.
Provide the most robust objective evidence by fully integrating with the associated IVR Database, providing maximum visibility for all validation activities – including data setup
About endpoint
endpoint is an innovative company dedicated to the development of the leading Integrated Voice Response (IVR/IWR) technology platforms for the life sciences industry. endpoint's founding team has been developing IRT systems for clinical trials since 1998 and have deployed systems to small, medium and large pharma for domestic and global studies with experience across a broad range of therapeutic areas and global implementations.