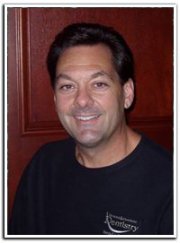 Tampa, FL (PRWEB) June 23, 2012
The Laser Assisted New Attachment Procedure is a fully FDA cleared laser dental procedure designed to treat periodontal disease. The procedure takes special training, and only one percent of dental offices in America are capable of performing LANAP. Dr. Diez wants to provide gum disease treatment for as many patients in the Tampa area as possible, and offering this new method as an alternative to traditional methods can help him do that.
The LANAP procedure for gum disease treatment is fairly straightforward. After probing the gum pockets to determine the depth, Dr. Diez uses the laser to remove diseased gum tissue and eliminate bacteria. The laser light cannot be absorbed in healthy tissue, root, water or bone, so it only affects the diseased area and bacteria. Ultrasonic scalers are then used for calculus removal, and then the laser is used to stimulate the bone, root and soft tissue. Tissue is compressed and the bite is adjusted.
Patients find that the LANAP procedure is relatively comfortable with a minimum of pain or discomfort. Since only the diseased gum is removed, gum recession is limited. Bone regeneration is stimulated so that fewer teeth need to be removed. Patients with periodontal disease can select either the LANAP procedure or traditional methods of treatment. For information on the LANAP procedure and problems related to gum disease, please visit http://www.dentist-in-tampa.com.
General and Cosmetic Dentistry is a general practice offering patients personalized dental care for Tampa, FL for over 25 years. Dr. Randall A. Diez received his bachelor's degree from University of Florida, is a graduate from University of Florida College of Dentistry and Las Vegas Institute for Advanced Dental Studies. He is educated in advanced anterior aesthetics, cosmetics and reconstructive procedures and occlusion I (biting function and related muscles and joints). Dr. Diez is certified in sedation dentistry, Invisalign, CEREC, Laser Dentistry and TruDenta Migraine therapy. He is part of one percent of dental professionals providing the most recent FDA cleared laser procedure for gum disease and periodontal treatment, and only two percent of dentists have his level of advanced education. To learn more about General and Cosmetic Dentistry and their dental services visit their website at http://www.dentist-in-tampa.com and call (813) 321-0074.