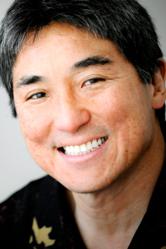 Mill Valley, Ca (PRWEB) June 22, 2012
FileThis, a Marin, California-based startup, today announced that Guy Kawasaki has joined its advisory board. Guy is the author of eleven books including What the Plus!,  Reality Check, The Art of the Start, Rules for Revolutionaries, How to Drive Your Competition Crazy, Selling the Dream, and The Macintosh Way. He is also the co-founder of Alltop.com and a founding partner at Garage Technology Ventures. Previously, he was the chief evangelist of Apple.
In joining the FileThis advisory board, Guy stated, "FileThis solves a real pain point for me: automatic archiving of credit card and financial accounts. FileThis' tight integration with Evernote means that I'm better organized with no additional work at all."
"Guy's vision and ability to evangelize technology are well known," says FileThis CEO and founder Brian Berson, "but his greatest strength is his ability to simplify and focus in on the important aspects of a product and business, and in this he has already proven indispensable to FileThis. We are absolutely thrilled to have Guy join our team".
About FileThis:
FileThis is a startup based in Marin County, California, dedicated to helping consumers go paperless.
FileThis Fetch, its award-winning cloud-based service, securely and automatically fetches your online documents from your financial and household accounts every month and delivers them to your desktop or to your Evernote account. The documents are delivered as well-named searchable PDF files and automatically organized. Users are notified via email whenever a new document is fetched.