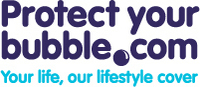 After wallet and car, the two things people valued most were their laptop and mobile phone
(PRWEB UK) 28 June 2012
It's true, Brits don't really do sentimentality very well, not when forced to choose between an emotional loss and a practical loss. As a nation we are far more likely to be concerned about losing something to get a job done than something we hold dear to our heart.
In a recent Protect your bubble survey conducted by One Poll, the item voted number one on the 'Item I would least like to have stolen' list was a wallet or purse. In fact people are more than two and a half times more concerned about losing their wallet than they are about losing their jewellery.
And that was no anomaly either, a concert or festival ticket, something that could offer a weekend of fun and a lifetime of memories was the thing that people cared about least. This, an item that couldn't be replaced only concerned 6% of those surveyed, while the car, something that is insured, and is easily replaced, was ranked by 57% as one of the three things they would least like to have stolen.
'It wasn't what we were expecting' said Protect your bubble's Head of Marketing Paul Taylor, 'we really thought that people would care more about their precious valuables rather than every day practical items, but the opposite was true'.
'After wallet and car, the two things people valued most were their laptop and mobile phone' Said Taylor, before continuing with a warning, 'strangely, while people will insure their car, and many wallet items are covered by your bank, people are dangerously exposed by ignoring covering expensive portable tech'.
And it's easy to see his point, with laptops such as MacBooks costing a tidy four figure sum; they could easily outstrip the value of, well valuables. But Taylor thinks there is even more to it than just cost, 'Your mobile phone is your life line, it's your window to the wider world, cost is a secondary consideration compared to the hassle involved in replacement'. And while people are almost 30% more likely to worry about losing their mobile over jewellery; they are even more worried about losing their laptop.
'Laptops are in a different league again' explained Taylor, 'people care far more about their laptop, probably because it could contain irreplaceable data such as photos, or accounts'. But is the laptop likely to remain the gadget people will least like to lose? Unlikely thinks Taylor, 'it looks like we are on the edge of further developments that take your mobile to the next level, when mobile wallet becomes mainstream, it is likely that your most precious personal position will be your phone'.
It's obvious that insurance is Protect your bubble's business, but it is easy to see why they think they are on to a winner, with people's dependency increasing so significantly in recent years it is only going to be a bigger shock to the system when you phone goes for a walk.
*Protect your Bubble survey conducted by One Poll to 2,000 responders in May 2012.
About Protect Your Bubble
Backed by a Fortune 500 company, Protect your bubble is the UK's largest mobile phone insurer that also offers a wide range of gadget insurance products, iPhone insurance, Smartphone insurance, iPad insurance, tablet insurance and laptop insurance; all cheap affordable prices.
Related Links:
Gadget Insurance - http://uk.protectyourbubble.com/gadget-insurance/
Mobile Phone Insurance - http://uk.protectyourbubble.com/gi-mobile-phone-insurance.html
iPad Insurance - http://uk.protectyourbubble.com/ipad-insurance.html
Find Us On:
Facebook: http://www.facebook.com/ProtectYourBubble
Twitter: https://twitter.com/#!/protectyrbubble
YouTube: http://www.youtube.com/user/protectyourbubble