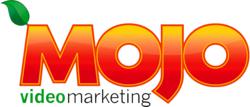 With the marketplace more competitive than ever, it's important anyone with a message to share use the latest technological innovations to maintain a competitive advantage and separate yourself from the competition.
SCOTTSDALE, Ariz. (PRWEB) June 24, 2012
Crack the code to help businesses better leverage their marketing dollars in a down economy, and soon they will beat a path to your door.
That's exactly what happened recently to Mojo Video Marketing when the Business Marketing Association of Phoenix, in partnership with The Phoenix Business Journal, named the three-year-old company the 2012 Marketer of the Year. This is the inaugural year of this most coveted award for Valley business marketers. Mojo directly competed against industry giants such as US Airways, Avnet, and law firm Ryley, Carlock, and Applewhite.
Mojo, co-founded by Ira Rosen and Cory Sanchez, provides strategic video-centric marketing and database development services to clients in 22 countries. One of its crowning case studies is helping Bill Montgomery's 2010 political campaign. Montgomery, elected as a Maricopa County attorney in Arizona, pulled a major upset by unseating Rick Romley, one of the most familiar names in Arizona politics. It was Romley's first loss of his long political career, which included serving as the county attorney's office for 16 years, and one of the biggest upsets in 20 years in Arizona. Montgomery credits Mojo Video Marketing with helping him be "overwhelmingly successful."
"This business was founded in the middle of the recession, probably the absolute worst time to embark on a new venture," said Rosen, whose company now has 15 employees and clients worldwide. "But video is the marketing gold of today's environment. It has the twin advantage of being highly viral and — especially with the growing popularity of iPods — extremely mobile."
"With the marketplace more competitive than ever, it's important anyone with a message to share use the latest technological innovations to maintain a competitive advantage and separate yourself from the competition," Rosen added.
Mojo was the first company to pioneer software technology that allows businesses to send automated video campaigns via text message to smartphones which, according to the company, achieve a 97 percent open rate.
Its client list includes Gannett Publishing, "Chicken Soup for the Soul" series, and Les Brown — the No. 1 motivational speaker in the world. One U.S. client, a network marketing company, loved Mojo's system so much that they private labeled the software and is now selling it nationwide to its representatives.
According to Rosen, email marketing campaigns are now largely ineffective because of the 250 billion daily email messages people receive.
"Video, creatively produced and systematically delivered, is proven at being attention-getting and effective," said Rosen. "If businesses don't use video, the chances of them remaining viable and maintaining a competitive advantage is greatly reduced, especially in our new economy. One must be constantly reinventing their marketing, their business, and themselves not only to survive, but thrive."
# # #
Please click this link to learn more about Mojo Video Marketing:
http://mojovideomarketing.com/marketer-of-the-year
About Mojo Video Marketing
Mojo Video Marketing was founded by Ira Rosen and Cory Sanchez in February 2009, inspired from an idea written on a napkin at a Phoenix burger joint. Its mission is to develop new and innovative products and strategies to help business owners to communicate more impactfully with the power of video. In 2012, Mojo won the "Marketer of the Year Award" from the Phoenix Business Journal. As one of Arizona's fastest-growing companies, it's the first to develop software technology that allows businesses to send automated video campaigns via text message to smartphones. Its proprietary video marketing system allows businesses to break through the clutter and separate themselves from the competition with video email marketing. Mojo combines the power of television with the ease of email, allowing businesses to be in hundreds or thousands of places at once, building greater brand loyalty among customers. Research shows 80 percent of all sales happen between the 5th to 12th contact, but only five percent of businesses go beyond the 3rd or 4th contact. Mojo's automated video e-mail marketing system solves this problem — giving sales professionals and business owners a proven tool for increasing their profitability. Mojo has worked with many well-known entrepreneurs and business leaders, including Mark Victor Hanson, author of "Chicken Soup for the Soul;" Les Brown, the world's No. 1 motivational speaker; and Andy Jenkins, executive producer of The Blair Witch Project. The company is headquartered in Scottsdale, Arizona.
Founders' Bios
Cory Michael Sanchez is the technical visionary behind Mojo Video Marketing. Creator of the "Video Marketing Expert Series," he has interviewed the top video marketers around the world. He has done thousands of video marketing strategy sessions with local business owners and has created the top- ranked video marketing webinar on the Internet.
Cory was previously a scientist at the Center for Infectious Disease and Vaccinology. He worked extensively on projects generating cost-effective and safe vaccines for third world countries.
Cory has also been a nationally ranked gymnast excelling in all six men's gymnastics events. As an Academic All American, he qualified for the Regional All-Star team where he led his team to victory by beating out the top teams in the United States, and taking home a silver team medal. Cory was also a Junior Olympic level gymnastics coach for 6 years, and aided in achieving numerous state championship titles. He has since gone on to excel in other sports, including rock climbing, Capoeira (Brazilian martial arts), and marathon running.
Ira Rosen is considered a global thought leader in sales and marketing and a trusted subject matter expert in video marketing. He has successfully trained thousands of entrepreneurs throughout the country and around the world to out sell, out hustle, and out think the competition.
Ira has been an entrepreneur in the true sense of the word for four decades. He has successfully created, run and sold numerous multi-million dollar companies. At age 30, he was a pioneer in auto leasing and the country's youngest new car auto dealer with multiple franchises. In the mid-90's he owned and operated one of the most successful medical weight loss clinics in the entire country, employing doctors, fitness trainers, nurses, dietitians, and psychologists as well as on-site pharmacies.
Over the years Ira has acted as a trusted advisor to executives in the boardroom as well as to countless entrepreneurs — helping them turn dreams into realities. He continually earns national recognition as an innovative marketing strategist, pioneering numerous complicated, creative, breakthrough marketing solutions.
Ira is an avid running enthusiast, and has run numerous marathons nationwide. He started running at age 15 and has logged more than 100,000 miles (once around the earth is 25,000 miles — and he's currently working on his 5th lap!).