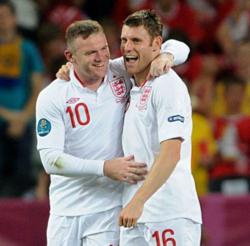 We wish Roy and the boys all the best in their matches.
London, UK (PRWEB) June 24, 2012
Private Jet Central has received a large number of bookings and enquiries about flights to the Ukraine and Poland for the latter stages of the European Championships. While enthusiasm and interest about Euro 2012 was initially muted in the UK the performance of Roy Hodgson's team and their progression to the quarter finals has finally sparked the nation to life. England fans travelled to the Finals in only a small fraction of their usual numbers but this looks set to change as England continue to progress.
It is estimated that only 4,000 England fans travelled to their group games compared to more than 20,000 fans from Ireland. However with England performing beyond most people's expectations there has been a surge in interest and a clamour for flights to the Ukraine and Poland with a flood of bookings for Kiev where England will meet Italy in the quarter finals of the competition on Sunday 24th of June. Many of the player's wives and girlfriends flew to the Finals on private jet and large numbers of fans and supporters groups are now looking to do the same.
The poorly developed infrastructure in the Ukraine has made traveling between games difficult for fans attending the tournament. Roads are generally of a poor condition and there have been reports of 10-12 hour coach journeys just to cover a few hundred kilometres. This is one of the reasons why charter flights to the country are so much in demand. Charter flights can land at a host of smaller airfields and airports across the country greatly reducing onward journey time on less than perfect roads.
Andy Hudson the CEO of Private Jet Central has said "We wish Roy and the boys all the best in their matches". He also added "The further they go the better it is for our business".
People wishing to experience the feast of football going on in Poland and Ukraine this summer can fly private jet from Liverpool to Warsaw with Private Jet Central. They specialise in creating tailor made packages to sporting and cultural events across Europe and the rest of the world. With 24/7 access to dedicated flight consultants and the choice of jets of all sizes PJC offer a unique and personalised service to private jet users in the UK and the Middle East.
About Private Jet Central
Private Jet Central is a global jet charter company with offices in the United Kingdom, United States and the Middle East. Founded in 2001 they offer a range of jet charter services to business and pleasure users in the UK and Europe including private jet from Manchester to Moscow flights. With over 10 years' experience in the jet charter industry they are ideally placed to meet their client's requirements. More information on the full range of services offered by Private Jet Central is available from their website at http://www.privatejetcentral.com/ and also by contacting any of their offices by phone or via e-mail.