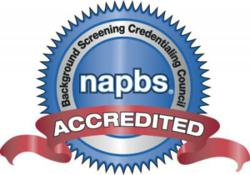 Atlanta, GA (PRWEB) June 23, 2012
Most HR professionals have experienced deception on the part of their job applicants, often after the fact. A new article by EmployeeScreenIQ, "Applicants Do the Darndest Things: How HR Can Spot Candidates Who Game the System," offers a roadmap for spotting mistruths before a hiring decision is made.
While technologies such as HRIS and applicant tracking systems have streamlined the hiring process, they have also created new opportunities for candidates to "misremember" the facts. One key to countering potential deception? Human oversight, according to EmployeeScreenIQ.
The article highlights the top ten maneuvers intended to mislead, including:

false date of birth or social security number;
imaginary employers (think Seinfeld and Vandelay Industries;
fake diplomas; and
delayed drug tests.
"Unfortunately, some job applicants are getting ever more creative in their efforts to sidestep the screening process through misrepresentation of the facts or outright misinformation," said Nick Fishman, chief marketing officer for EmployeeScreenIQ.
"The common theme you'll notice throughout this article is the ongoing need for human oversight. Despite the sophistication of technology, HR professionals still need to be cognizant of the ways applicants may try to game the system and alert to potential red flags."
The article is available for complimentary download at http://www.employeescreen.com/gaming_the_system.asp
EmployeeScreenIQ will be exhibiting at the 2012 SHRM Conference in Atlanta, June 24 – 27, 2012, where attendees are also encouraged to stop by booth #1716 to pick up a copy of "Applicants Do the Darndest Things: How HR Can Spot Candidates Who Game the System,"and get the latest information on background checks and employment screening.
About EmployeeScreenIQ
Founded in 1999, EmployeeScreenIQ is a Cleveland, Ohio-based employment screening company offering a variety of employment screening services to mid- and large-cap organizations throughout the world, including those in North and South America, Europe and East Asia. EmployeeScreenIQ is accredited by the National Association of Professional Background Screeners (NAPBS), a distinction earned by less than two percent of all employment screening companies. For more information, visit http://www.EmployeeScreen.com.
Media Contacts:
Nick Fishman, EmployeeScreenIQ
(847) 564-5410
nfishman(at)employeescreen(dot)com
Jackie Jusko
HRmarketer for EmployeeScreenIQ
(415) 460-9984
jjusko(at)hrmarketer(dot)com
###
This press release was distributed through PR Web by Human Resources Marketer (HR Marketer: http://www.HRmarketer.com) on behalf of the company listed above.