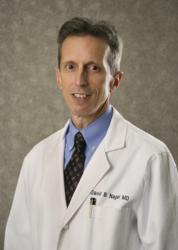 PSA testing can diagnose prostate cancer; the real issue is how you handle the results.
Williamsport, PA (PRWEB) June 22, 2012
The recent recommendation by the United States Preventative Services Task Force (USPSTF) against prostate specific antigen (PSA) screening for prostate cancer has resulted in controversy and confusion among patients and providers. Dr. David Nagel, medical director of the Department of Radiation Oncology at Susquehanna Health Cancer Center, explains that in order to gain perspective on whether to screen or not to screen, it is important to understand the concept of population-based screening and how doctors make recommendations to their patients.
"One reason the USPSTF is concerned is that prostate cancer is being more widely diagnosed than it would have been if asymptomatic patients had not been screened," said Dr. Nagel. The USPSTF findings concluded that although PSA screening may detect prostate cancer earlier, some of these cancers behave in an indolent (or slow growing) fashion and treatment of these indolent forms of prostate cancer may expose patients to risks and side effects without a survival benefit particularly if a patient has a limited life expectancy due to old age or poor medical condition.
According to Dr. Nagel, trials or studies that have been conducted on the effects of prostate cancer screening compare a population of men who receive screenings with a population of men who do not receive screenings. This random testing is conducted on men who show no symptoms of prostate cancer. For example, the European Randomized Study for Screening of Prostate Cancer (ERSPC) monitored 162,000 men aged 55 to 69 for an eleven-year period. The study concluded that "screening the general population for prostate cancer based on PSA reduces prostate cancer specific mortality by at least 20 percent," according to Professor Chris Bangma, a director of the study, but didn't show a reduction in overall mortality between the two groups.
During the study, men whose screening resulted in a PSA value greater than 3ng/ml were required to follow up with a prostate biopsy. However, the study indicated that no tumor was diagnosed in 80 percent of those biopsied. Therefore, it was concluded that "the low specificity of PSA for positive biopsies appears to be unacceptable for use in a population based screening setting." Dr. Nagel concurs that although PSA testing is sensitive, it lacks specificity. Levels of PSA can be elevated even in normal men. "There is an impetus right now to identify patients that have aggressive prostate cancer," explained Dr. Nagel. "PSA screening does not differentiate between indolent and aggressive cancer."
Dr. Nagel noted that the incidence of mortality from prostate cancer reached its peak in the early 1990s and has consistently declined each year since then. The early '90s was when PSA screening gained popularity. "As shown by the European study, it is hard not to conclude that PSA screening reduces prostate cancer mortality," explained Dr. Nagel. "The only question is whether screening reduces overall mortality. It may take longer periods of follow up before this question can be answered with certainty."
Prostate cancer has different levels of aggressiveness. Typically, after a positive biopsy for prostate cancer, a patient is placed in one of three categories: low risk, moderate risk and high risk (based on the level of aggressiveness of the prostate cancer). The risk category is an indicator of how long it would take for this cancer to spread to other areas of the body and eventually result in the patient's death if left untreated. This length of time may vary from several years for high risk prostate cancer to 15 to 20 years or longer for low-risk prostate cancer. For this reason, screening is generally not recommended for patients who have a life expectancy fewer than 10 years. "It is also important to realize that screening is a term that is used in testing patients that otherwise have no signs or symptoms of prostate cancer," Dr. Nagel explained.
Dr. Nagel also noted that although the USPSTF recommended that PSA screening shouldn't be done on a population basis, the task force indicated that individual decisions about screening can be made between a patient and his doctor. Risk and life expectancy are two important factors that guide a physician when determining whether to treat a patient for prostate cancer, according to Dr. Nagel. In other words, treating a patient with a low risk tumor who has a life expectancy of less than 10 years may not improve his overall survival.
Because prostate cancer is the most prevalent cancer in men and the second leading cause of death from cancer, it is important for men to know the symptoms of prostate cancer and to discuss the possibility of screening with a doctor if they fall into a high risk category for the disease. Although most patients have no symptoms, prostate cancer symptoms range from reduction in urine flow, to pain when urinating to bone pain in the back, hips or pelvis (an advanced symptom). The highest risk factors for prostate cancer are:
Older age
Positive family history of the disease (first degree relative; especially if paternal history of the disease was before age 65)
African American race
According to Dr. Nagel, the American Cancer Society (ACS) recommends that men age 50 and older discuss the benefits and risks of prostate cancer screening with their primary care doctor. For men who have a strong family history of the disease or those who are African American, the discussion should begin at age 45. "Men are beginning to think there is no value to PSA testing," said Dr. Nagel. "PSA testing can diagnose prostate cancer; the real issue is how you handle the results."
Recommendations from both the ACS and the American Urological Association encourage men to become educated about prostate cancer in order to make informed decisions with a doctor's help. "It behooves patients to educate themselves now," said Dr. Nagel. Valuable information is available from the ACS at http://www.cancer.org/Cancer/ProstateCancer. A prostate cancer risk calculator is also available online at http://www.prostatecancer-riskcalculator.com. Additional information about prostate cancer can also be found in Susquehanna Health's online health library at SusquehannaHealth.org/patients/healthlibrary.
For men who receive a prostate cancer diagnosis, Dr. Nagel advises carefully thinking through treatment options, which can include prostatectomy (surgery), radiation therapy or active surveillance. "When a patient is diagnosed with prostate cancer, they should understand that this usually is a slow-growing cancer and that they have plenty of time to make a decision on their course of treatment," explained Dr. Nagel. "It is important for a patient to understand his options." In addition to discussing options with his urologist, the patient can request a consult with a radiation oncologist to discuss radiation therapy.
About Susquehanna Health
Susquehanna Health is a three-hospital integrated health system including Divine Providence Hospital, Muncy Valley Hospital and Williamsport Regional Medical Center located in northcentral Pennsylvania. Serving patients from an 11-county region, Susquehanna Health is a healthcare leader and has been recognized at the national and state levels for quality of care. Susquehanna Health offers a wide array of services that include cancer care, heart and vascular care/heart surgery, neurosciences including neurosurgery, orthopedics, urology, OB/GYN, gastrointestinal services, behavioral health, physical rehabilitation, home care, long term care, assisted living and paramedic/ambulance services.