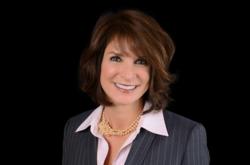 "Cris has solid business expertise and she possesses a keen insight into our culture along with a genuine passion for excellence and customer service." Sue Ansel, President and Chief Executive Officer of Gables Residential
Boca Raton, Florida (PRWEB) June 22, 2012
Gables Residential, http://www.gables.com a leader in the management and development of multifamily apartment communities has announced the promotion of Cris Sullivan to Executive Vice President – Operations.
Cris most recently served as Gables' Senior Vice President and Executive Director - Operations. In her twenty-four year career with Gables, Cris has fostered a culture of excellence in delivering customer service to Gables' clients and residents. Her promotion will consolidate the leadership of the national marketing, leasing and management functions that service the wholly owned, joint venture and third-party owned portfolios for both residential and retail operations. In addition, she is responsible for overseeing facilities management.
Sue Ansel, President and Chief Executive Officer of Gables Residential commented, "We are fortunate to have a proven, respected, and esteemed leader like Cris as part of our management team. Cris has solid business expertise and she possesses a keen insight into our culture along with a genuine passion for excellence and customer service."
Cris began her career with Gables Residential's predecessor, Trammell Crow Residential, as a leasing consultant in 1988 and has held numerous positions in property operations, learning and development and brokerage. She has led the Gables Charitable Contributions Committee and is active in a number of charities personally and professionally. In 2011, Cris was a recipient of the South Florida Business Journal "Woman Extraordinaire" Award. She is a graduate of Florida Atlantic University and holds a Florida Real Estate Broker's License.
# # #
About Gables Residential
With a mission of Taking Care of the Way People Live, Gables Residential has received national recognition for excellence in the management, development, acquisition and construction of luxury multi-family communities in high job growth markets. A portfolio company of Clarion Partners in venture with Silverpeak Real Estate Partners, Gables Residential owns, develops and manages multi-family communities and mixed-use developments in Atlanta, Austin, Dallas, Houston, South Florida, Southern California, and metropolitan Washington, D.C. Additionally, it has third-party management operations in the Chicago, New York, Boston, Phoenix, Central and North Florida, and Washington State markets. Gables Residential enjoys a healthy portfolio with approximately 37,000 apartment homes under management, including a corporate-owned portfolio of 53 stabilized communities comprising approximately 13,700 apartment homes. An additional 9 communities are under development/lease-up, comprising approximately 2,600 apartment homes. Gables also has the ability to develop another 2,000 apartment homes through its shadow pipeline of undeveloped land owned. For more information please visit http://www.gables.com.