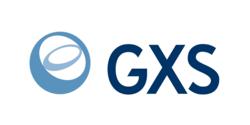 Global financial institutions are extending their footprint within Latin America, and Brazilian regional banks are expanding their solutions and geographic reach for corporate customers.
Rio de Janeiro, Brazil (PRWEB) June 25, 2012
GXS, a leading provider of B2B integration services, announced today that nine out of the top 10 banks in Brazil use GXS's Corporate to Bank connectivity solutions to connect to their corporate customers. As part of its commitment to financial services in the region, GXS is participating in the upcoming SWIFT Latin American Regional Conference 2012 from June 25-26, 2012 in Rio de Janeiro, Brazil. To set up a meeti33ng, please patty(dot)hines(at)gxs(dot)com.
Recognizing the specialized needs of Brazilian financial services firms, GXS offers unique solutions in the region. Its financial portals centralize visibility into receivables, collections and file validation for corporate clients, while its managed services enable banks, insurance companies and merchant acquirers to offload complex client connectivity requirements. Additionally, the company's services allow for capturing, processing, authorizing and managing payment collections through the CORBAN platform.
"Brazilian financial services are in the spotlight as SWIFT hosts its inaugural Latin American Regional Conference in Rio de Janeiro," said Eduardo Mendonca, product manager for financial applications at GXS. "With more than 150 universal and commercial banks in the country, the Brazilian financial system is the largest and most sophisticated in Latin America, and is only increasing in importance to the global economy."
"With GDP forecasted to grow faster than the United States, Europe and Japan, the Brazilian banking industry is well-positioned to weather the storm created by the economic turmoil in Europe," said Patricia Hines, director of financial services industry marketing at GXS. "Global financial institutions are extending their footprint within Latin America, and Brazilian regional banks are expanding their solutions and geographic reach for corporate customers."
GXS's suite of integration services simplify the way financial institutions exchange data related to electronic payments, securities transactions and international trade with their corporate clients. Using a cloud-style approach, GXS delivers connectivity solutions that enhance the flexibility and agility of commercial banks, corporate treasuries, payment processors, insurance firms and global custodians. More than 250 financial institutions across the globe use GXS's B2B integration solutions to enhance service delivery capabilities for tens of thousands of corporate clients.
About GXS
GXS is a leading B2B integration services provider and operates the world's largest integration cloud, GXS Trading Grid®. Our software and services help more than 400,000 businesses, including 72 percent of the Fortune 500 and 22 of the top 25 supply chains, extend their partner networks, automate receiving processes, manage electronic payments, and improve supply chain visibility. GXS Managed Services, our unique approach to improving B2B integration operations, combines GXS Trading Grid® with our process orchestration services and global team to manage a company's multi-enterprise processes. Based in Gaithersburg, Maryland, GXS has direct operations in 20 countries, employing more than 2,400 professionals. To learn more, see http://www.gxs.com, read our blog at http://www.gxsblogs.com, follow us on Twitter at http://www.twitter.com/gxs and join us on LinkedIn at http://www.linkedin.com/company/gxs. You can also access our public filings with the Securities and Exchange Commission at http://www.sec.gov/edgar.shtml.
FORWARD-LOOKING STATEMENTS
This press release may contain "forward-looking statements." All statements, other than statements of historical facts that address activities, events or developments that the company expects, believes or anticipates will or may occur in the future are forward-looking statements. These forward-looking statements are affected by risks, uncertainties and assumptions, including but not limited to those set forth in the company's public filings with the Securities and Exchange Commission, including its Annual Report on Form 10-K and its Quarterly Reports on Form 10-Q. Accordingly, actual results or outcomes may differ materially from those expressed in the forward-looking statements. You should not place undue reliance on these statements and the company undertakes no obligation to update or revise any forward-looking statements to reflect events or circumstances that may arise.
All products and services mentioned are trademarks of their respective companies.