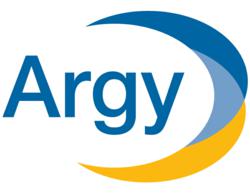 I was attracted by Argy's stellar reputation in the market and the commitment that Paul, Steve, Joyce and the other partners have to high growth companies.
McLean, VA (PRWEB) June 25, 2012
Argy, Wiltse & Robinson, P.C. (Argy) is pleased to announce the addition of Joe Burke as Partner-In-Charge of our Transaction Services Group.
Joe Burke has over 19 years of business experience, seven of which include mergers and acquisitions. He will oversee Argy's transaction service offerings throughout the transaction lifecycle including target/buyer identification, transaction readiness, diligence and execution as well as post-transaction implementation.
Joe's mergers and acquisitions experience, for both private equity and corporate clients, has spanned a variety of industries including government contracting services, aerospace and defense, telecommunications services, life science and media industries. He has participated in over one hundred due diligence projects including stand-alone acquisitions, corporate carve-outs, add-on transactions, divestitures, joint ventures, mergers and industry consolidations with transaction sizes ranging in size from $2 million to over $10 billion.
"I was attracted by Argy's stellar reputation in the market and the commitment that Paul, Steve, Joyce and the other partners have to high growth companies," says Joe, "With our talented staff, we are well positioned to support our clients through their growth and exit strategies."