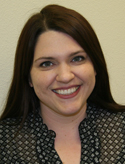 "I believe our D2C attendees will be eager to learn more about how Zappos.com has been able to remain successful in such a competitive marketplace."—Julie Coons, ERA President & CEO
(PRWEB) June 25, 2012
WASHINGTON, D.C. — Building a long-lasting, enduring brand is something that many direct-to-consumer marketers strive for in their business. But what exactly is the key to making your brand resonate with customers? If you're Zappos.com, it's about delivering happiness to not only your customers, but to your employees as well. Join Zappos.com Speaker of the House Jamie Naughton as she addresses this very topic during the Keynote Presentation, titled "Deliver Happiness: Building a Brand that Matters," on Sept. 11th, 5:00 p.m. – 6:00 p.m., at the 2012 ERA D2C Convention at the Wynn Hotel, Las Vegas.
Naughton will explain how focusing on culture – as a business model – has created a brand that both customers and employees love, enabling Zappos.com to expand beyond selling shoes to clothing, bags and other product categories. She will also discuss the practices and the steps the company has taken that have helped it become one of Fortune magazine's "Best Companies to Work For" for several consecutive years.
"We are thrilled to welcome Zappos.com's Jamie Naughton as our 2012 keynote speaker," says ERA President and CEO Julie Coons. "Zappos.com is among today's most innovative and forward-thinking companies, and I believe our D2C attendees will be eager to learn more about how Zappos.com has been able to remain successful in such a competitive marketplace."
Zappos.com, Inc., was established in 1999 and has since quickly become a leader in online apparel and footwear sales by striving to provide shoppers with the best possible service and selection. In 2008, the company's gross merchandise sales exceeded $1 billion. Zappos.com currently stocks millions of products from more than 1,000 clothing and shoe brands. The Zappos Family of Companies was recognized in 2009 and 2010 by Fortune magazine as one of the "100 Best Companies to Work For," debuting as the highest-ranking newcomer for the 2009 list and moving to the #15 spot in 2010.
Jamie Naughton joined Zappos.com, Inc., in 2004 right after the company relocated from San Francisco Bay area to Las Vegas. As speaker of the house, Jamie works directly with CEO Tony Hsieh, focusing on the culture for which the company has become known. Her role is essential in creating and driving the architecture of the dynamic culture, as well as focusing on culture R&D to ensure Zappos.com always stays relevant to both the employees and its customers. She travels the country to work with world renowned companies, authors, researchers and business leaders to help spread the concept that by focusing on your employees and customers, good companies can become legendary companies.
ERA also announced the education line-up at the 2012 ERA D2C Convention. The program begins with Education Day on Tuesday, September 11, featuring a full slate of one-hour and 30-minute sessions. On September 12 and 13, the education moves onto the show floor in the D2C Learning Lounge, which will be comprised of Lightning Sessions.
The Education Day sessions will cover a broad range of direct-to-consumer marketing topics, including:

Beauty and the DRTV Beast – Leading experts reveal the DRTV formulas and secrets behind some of today's most successful beauty brands. Speakers: Speakers: Jeff Campbell, Intelligent Beauty, LLC; Marina J. Randolph, Murad, Inc.; Elliott Segal, Guthy-Renker; Steven Aquavia, Bosley
Champagne Tastes, Beer Budget? Secrets to Cutting Costs without Cutting Corners – Learn the best ways for trimming expenses during the direct response process without taking unnecessary shortcuts. Moderator: Karla Crawford Kerr, Hawthorne Direct. Speakers: Stacy Durand, Media Design Group; Kim Frieders, Ignite Media; Collette Liantonio, Concepts TV
Driving Change in Electronic Retailing: Enforcement, Self-Regulation and Legislation – A look at how the evolution of self-regulation will affect the electronic retailing industry throughout the coming year and beyond. Moderator: Julie Coons, ERA. Speakers: C. Lee Peeler, Council of Better Business Bureau (CBBB); Jeffrey Knowles, Venable, LLP
Customer Service: Key Ingredients of Lifetime Value ROI – Gain best practices on ways to improve your customer service ROI. Moderator: Fern Lee, THOR Associates. Speakers: Clay Friedman, Manatt Phelps & Phillips, LLP; Jason Levesque, Argo Marketing Group; Dan Williams, The DuMont Project
The New Wave of Direct Response Marketing – Industry experts will present concrete, market-proven examples of how analytics and segmentation help you learn more about consumers so you can adjust your marketing campaigns on the fly. Speakers: Brent Hazel, LifeLock, Inc.; Dorean Kass, TARGUSinfo
Video Assets: Pots of Gold – Learn how to create a year's worth of behind-the-scenes content for Facebook, YouTube, Twitter and Pinterest in just one day. Speaker: Bruce Somers, Sincbox Media, Inc.
The Mobile Roadmap to DR Sales – Experts provide case studies on how the new mobile tools can be successfully integrated into your DR campaigns for measurable results. Moderator: Lindsey Carnett, Marketing Maven Public Relations, Inc. Speakers: Carrie Chitsey, 3Seventy; Joe Custer, Young America; Linda Goldstein, Manatt Phelps & Phillips, LLP
50 Shades of Grey: Advertising Isn't Black & White – Six different perspectives on the changing media landscape. Moderator: Blaine Rominger, ION Media Networks. Speakers: Babak Azad, Beachbody, LLC; Marilyn Davis, Cmedia/R2C Group; Dave Scudder, American Telecast Products
New Rules, New Technology for a New Generation – Understanding how the Millennial generation will become the driving economic force throughout the next 10 years. Moderator: Ben Mendelson, Interactive Television Alliance. Speaker: Trevor Stout, yap.TV
Hispanic DRTV 101 – Find out why direct response marketers should be engaging Hispanic consumers. Moderator: Mari Escamilla, Marketing Maven Public Relations, Inc. Speakers: Marcelino Miyares, Mercury en español; Tony Ricciardi, Listen Up Español; Vicky Sroloff, Modern Media (InStyler)
Digital Best Practices: Optimize TV Spending – Grow Revenue – Learn how to audit your existing media spend across traditional channels and all digital channels. Moderator: Jeff Meltzer, Meltzer Media Productions. Speakers: Dawn Dumont-Perdew, The DuMont Project; Maria Eden, Mercury Media; Oded Noy, Target Close
Creative Convergence: Branded Entertainment and Second Screen Opportunities – Exploring product placement, sponsors and brand entertainment. Moderator: Patrick Raymond, Raymond Entertainment Direct. Speakers: Blair Taylor, Commercial Talent Agency; Susan Agostinelli, TV Dinner; Cindi Anderson, Anderson Creative
Riding the Social Media Roller Coaster – Acquire practical advice on positioning your brand to "go viral" and maintaining control of its identity when it jumps from a DR product to cultural phenomenon. Moderator: Greg Sater, Venable, LLP. Speakers: Corrie Murphy, Guthy-Renker, LLC; Johann Verheem, JH Direct, LLC; Glenn Whiting, AGAIN Interactive
The Lightning Session topics will include:
How Apple Creates the Total Package – An insightful look at how Apple delights its consumers. Speaker: Steven Feinberg, SF Global Sourcing
Rick Petry: Direct Marketing Insights Gleaned from 100 Columns – Examining direct marketing's past, present and future through the eyes of industry veteran Rick Petry. Speaker: Rick Petry, Rick Petry, Creative Writer LLC
What DR Takes for Granted, and E-Commerce Would Kill for – The lessons that DR could learn from the world of traditional e-commerce. Speaker: Wendy LaHaye, OrderMotion, Inc.
Reviving DRTV Glory Days: Look to Hispanics – Understanding how to transform your DR campaign into Spanish. Speaker: Tom Sheppard, Listen Up Español
The Web Can Make or Break Your DRTV Campaign – Learn how to properly establish your brand's online presence. Speaker: Kenneth Osborn, Liquid Focus
Social Media + Multimedia = Effective Multichannel Marketing! – A closer look at the latest multimedia tools. Speaker: Michael Terpin, SocialRadius
Attributing Online and Cash Sales to Specific Media Buys – Using the same DRTV metrics to measure ad spends against POS data at retail to identify the best performing networks. Speaker: Scott Paternoster, Chief Media
The Solution to Missing Media Attrition – Exploring best practices that can be employed to determine accurate attribution, regardless of how the consumer responds. Speaker: Peter Koeppel, Koeppel Direct
Back-end Bloopers - Avoid the Top 10 – Learn to avoid the pitfalls of the most common mistakes and oversights. Speakers: Ayal Latz, a2b Fulfillment, Inc.; Tony Sziklai, Moulton Logistics Management
The Future of DRTV Is T-Commerce – Understanding why T-Commerce is the catalyst that will drive and change how consumers shop. Speaker: Rey Pasinli, Total Apps, Inc.
On Tuesday, September 11, ERA will, once again, present Direct Response 101. This is a perfect primer for industry newcomers. Leading direct-response experts will cover the intricacies of direct response marketing – from the front-end to the back-end. During this 90-minute Special Session, attendees will gain insight into DRTV, DR radio, mobile, online, fulfillment and teleservices, and learn the critical role they each play in a direct response campaign.
For more information about the education sessions or to register, please visit http://www.D2Cshow.org.
ABOUT THE 2012 ERA D2C CONVENTION
The Electronic Retailing Association's 201e ERA D2C Convention is the 21st annual show where the industry's top technology innovators, manufacturers, buyers and marketers meet to learn about the hottest trends in the direct-to-consumer marketplace and meet with partners and potential customers to seal critical business relationships. The event will feature nearly 4,000 attendees and 120 exhibitors, a variety of education sessions on industry-related topics and expansive networking opportunities, as well as wide variety of events on the tradeshow floor. For more information, please visit http://www.D2Cshow.org.
ABOUT THE ELECTRONIC RETAILING ASSOCIATION
Representing a more than $350 billion market, the Electronic Retailing Association (ERA) is the only trade association in the U.S. and internationally that represents leaders of the direct-to-consumer marketplace, which includes members that maximize revenues through electronic retailing on television, online and on radio. ERA strives to protect the regulatory and legislative climate of direct response, while ensuring a favorable landscape that enhances e-retailers' ability to bring quality products and services to the consumer. ERA members include some of the industry's most prominent retail merchants, including Acorn Corporation, eBay, Discovery Communications, Gaiam, Google, Guthy-Renker Corporation, HSN, Jewelry Television, QVC, ShopNBC and Thane. For more information about ERA, please visit http://www.retailing.org.
Media Contact
Vi Paynich
Content Manager
Electronic Retailing Association
Tel. 909-606-3406
vpaynich (at) retailing (dot) org