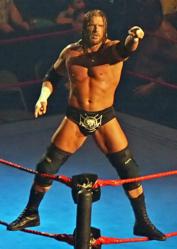 WWE is broadcasted in more than 145 countries around the World.
New York, NY (PRWEB) June 23, 2012
Cheap Tickets has secured cheap WWE tickets for several upcoming events during the late summer and early fall months.
WWE is the most watched sporting event around the world and every fan has their favorite wrestler who they look forward to cheering on. Some popular names in WWE include: The Undertaker, Triple H, John Cena and Shawn Michael. WWE stands for World Wrestling Entertainment and it is broadcasted to more than 145 countries around the world. Headquarters for WWE are in Stamford, CT and there are branch offices in Los Angeles, Tokyo, Toronto, London, New York City and Sydney.
A new era in wrestling began by the end of the 90's decade when the development of these feuds and match types took place. Later on Shawn Michaels and the Undertaker participated in the first ever "hell in a cell" match. The popularity of WWE events continues to grow annually.
Cheap Tickets has announced three key WWE events in which tickets go onsale Saturday, June 23rd. These events are: WWE Presents Night of Champions at the TD Garden in Boston on Sunday, September 16, 2012; WWE Smackdown World Tour iat the Sioux Falls Arena in Sioux Falls, SD on Saturday, August 25, 2012; and WWE Presents Smackdown TV at the Rabobank Arena in Bakersfield, CA on Tuesday, Augsut 21, 2012.
WWE Fans living in Sioux Falls, Boston and Bakersfield have already marked their calendars for these phenomenal events. Fans can add code WWE at the checkout for additional savings from Cheap Tickets. Don't wait too long to secure tickets for these WWE events because as a rule WWE always sells out almost instantly.