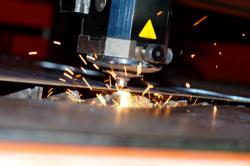 Basingstoke, UK (PRWEB UK) 25 June 2012
Telemarketing companies around the UK all have different industry experience, however not many have experience in generating sales leads for engineering companies. This is why Marketing Quotes was approached by a CNC machining company in Luton, as they were looking for a telemarketing agency that had experience in doing telemarketing in the engineering industry.
The owner of the CNC machining company commented 'we have been in business for over 50 years now and since the town turn in the UK engineering industry, we have noticed larger machining projects are being outsourced low cost countries. This is why we wanted to get a telemarketing company to do some calling around for us, to try and find new sales leads for us.'
Anne Richards (who works with Marketing Quotes) added 'things are tough in the engineering world at the moment, most manufacturing is being sent overseas now other than prototype work, repair work and MOD work. There are a few CNC machining enquiries around, but we have to agree that most is sent offshore now. We hope the lead generation program is successful.'
About Marketing Quotes - Marketing Quotes is a free service to UK businesses to help them get free advice and quotes from local marketing agencies that know their industry.