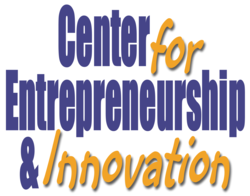 Such a course is appropriate for students and, because of the impact it could possibly have on the entire region, maybe even the world.
Cullowhee, NC (PRWEB) June 23, 2012
As part of a program at Western Carolina University designed to help new students make a successful transition to college life, freshmen get to choose from a diversified catalog of seminar classes that offer unique opportunities to "get their feet wet" in a subject of interest, or to discover a new passion.
For the first time, faculty in WCU's Center for Entrepreneurship and Innovation will be offering in fall 2012 a new freshman seminar course with a focus in social entrepreneurship through the First Year Experience program.
Students in the course will develop skills in creativity and problem-solving to come up with a business idea that is focused not only on financial sustainability for the enterprise, but that also helps address an important social need, said Dr. Robert Lahm, associate professor of entrepreneurship and innovation at WCU.
"People around the world are sick, tired, in conflict and suffering without food, water, clothing, shelter or other vital resources," said Lahm, who helped develop the course. "Such a course is appropriate for students and, because of the impact it could possibly have on the entire region, maybe even the world."
Social entrepreneurship is a growing movement in the business community, Lahm said. "More and more companies are committing their resources to giving back to their communities, or developing business models that reflect social entrepreneurship, such as TOMS Shoes, which gives away a pair of shoes to a child in need for every pair purchased," he said.
The introduction of courses and programs in social entrepreneurship has increased rapidly around the world, as has been the case with entrepreneurship in general. Numerous thought leaders in business, government, not-for-profit agencies and philanthropic organizations have embraced the notion that focusing on developing innovative approaches to social problems can be more effective than other strategies, including taxpayer-supported programs, and can change lives for the better, Lahm said.
This new course at WCU affords students the opportunity to support a cause about which they are passionate and take measures to improve their communities while learning basic business concepts and innovative thinking. Students will be exposed to a variety of activities and experiential learning exercises, as well as speakers and subject matter experts who are willing to share their leadership insights.
"The goal is to develop students as new leaders who will continue to have a positive impact addressing social problems by providing the right coaching, the right questions and the right environment to contemplate possible solutions that are actionable," Lahm said.
ABOUT:
The WCU College of Business' Center for Entrepreneurship and Innovation is designed to serve as a catalyst for the creation of successful entrepreneurial ventures. The center provides educational support for aspiring and current entrepreneurs, and fosters cross campus and inter-institutional collaboration on the inclusion of entrepreneurship theory and practice for all disciplines. Faculty and staff of the center provide expertise to other organizations that work for economic development, including the SBTDC with which it shares offices.
Through its distance and residential undergraduate and master's level programs in entrepreneurship, WCU's center offers practical hands-on education and service-learning activities facilitated by a faculty of experienced entrepreneurs. The center endeavors to provide students with the skills necessary to think creatively, to successfully launch their own businesses, or to work with an employer in launching and growing an entrepreneurial venture.
For more information, contact Dr. Robert Carton, head of WCU's Department of Entrepreneurship, Sales and Marketing, and Hospitality and Tourism, at 828-227-3984 or rcarton(at)wcu(dot)edu.
# # #