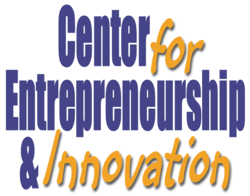 Transforming companies to greater heights, or simply helping a non-profit do more with less…being inspired, inventing and innovating to add value is at the heart of entrepreneurship.
Cullowhee, NC (PRWEB) June 25, 2012
Dr. Subhan comes to Western Carolina University following a 27 year career spanning leadership roles in the multinational pharmaceutical and biotechnology industries. Dr. Subhan's experience includes fundraising and new company start-ups, corporate development and successful "exits" by both initial public offering and merger and acquisition.
"I am privileged to be joining Western Carolina University at such an exciting time in its history. In particular, the College of Business has grown in stature in recent years and now includes one of the nation's highest-ranked entrepreneurship programs," said Dr. Subhan.
"My principal ambitions are to improve the quality of innovative thinking in the western North Carolina region and to stimulate entrepreneurial skills in students, faculty members, WCU alumni and the general entrepreneurial public. Entrepreneurship is a way of thinking. Understanding how to translate ideas into realities, transforming companies to greater heights, or simply helping a non-profit do more with less…being inspired, inventing and innovating to add value is at the heart of entrepreneurship," added Dr. Subhan.
Dr. Subhan holds a PhD. in Experimental Psychology from the University of Leeds, UK; an MBA in Marketing from the University of Bradford Management Centre, UK, and an LLB (Law) degree from the University of London, UK. Dr. Subhan also previously served as Adjunct Professor of Entrepreneurship at Philadelphia University School of Business Administration.
"We are absolutely thrilled to have such an engaged colleague as Dr. Subhan. His presence is already being felt by a number of organizations with which he has begun to collaborate in the region, and I have no doubt in his capacity to increase the visibility and impact of the Center for Entrepreneurship and Innovation on a national, if not global scale, given his substantial international experience and expertise," said Dr. Robert Lahm, an associate professor of entrepreneurship in the Center's distance Master of Entrepreneurship Degree Program.
ABOUT:
The WCU College of Business' Center for Entrepreneurship and Innovation is designed to serve as a catalyst for the creation of successful entrepreneurial ventures. The center provides educational support for aspiring and current entrepreneurs, and fosters cross campus and inter-institutional collaboration on the inclusion of entrepreneurship theory and practice for all disciplines. Faculty and staff of the center provide expertise to other organizations that work for economic development, including the SBTDC with which it shares offices.
Through its distance and residential undergraduate and master's level programs in entrepreneurship, WCU's center offers practical hands-on education and service-learning activities facilitated by a faculty of experienced entrepreneurs. The center endeavors to provide students with the skills necessary to think creatively, to successfully launch their own businesses, or to work with an employer in launching and growing an entrepreneurial venture.
For more information, contact Dr. Robert Carton, head of WCU's Department of Entrepreneurship, Sales and Marketing, and Hospitality and Tourism, at 828-227-3984 or rcarton(at)wcu(dot)edu.