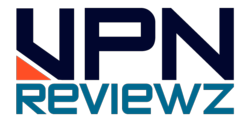 Undisclosed Location, South America (PRWEB) June 28, 2012
Ofcom, the UK's communications regulation agency has announced that sometime in July they will be publishing the IOCP, (The Initial Obligations Code of Practice.) This document will provide the ISP's the requirements they will need to follow to enforce the UK's latest push against piracy. The document will provide a guideline for the various levels of action to be taken against illegal file sharers all the way up to disconnection of internet access.
Up to this point the publication of the regulations have been delayed due to court decisions surrounding the manner in which the expense of meeting the criteria that are supplied in the Digital Economy Act, (DEA.) According to the Department for Culture, Media and Sport, (DCMS,) the costs of the process have been, "re-set," and the IOCP will be published.
One senior writer for UsenetReviewz, a highly respected Usenet community information provider, posted on Facebook that, "I don't understand why they waste their energy and resources on chasing a few…if the few that were infringing before weren't using cloaking software, they are now." Usenet is a social community that has come into the limelight of late due to the UK court order to ISP's surrounding particular search providers.
According to VPNReviewz CEO, Michael Maxstead, his website experienced a definite upturn in traffic coming from the UK, and Europe in general, also. He said, "Virtually every time a new regulation or law threatens in an area, like the UK, Germany, or even the U.S., we see an increase in the number of visitors." VPNReviewz.com is an information and educational website surrounding the Virtual Private Networking Industry. They, and many others, have asserted that governments are invading the privacy of the average citizen in order to stop the actions a small number of users.
And while groups siding with UsenetReviewz and VPNReviewz are becoming more populated, groups like the ISPA, (Internet Service Providers Association,) have their apprehensions focused on the costs of the anti-piracy measures. A spokesman for the Association said, "We understand... that a number of important practical details still need to be agreed." Referred to the decision and said that the ISPA "Welcomes the clarifications," that has been provided by other decisions.
About VPNReviewz
Michael Maxstead tests, analyzes, and reports his findings about Virtual Private Networking, (VPN,) providers. Reporting from an undisclosed location in South America he administrates the information and education website VPNReviewz