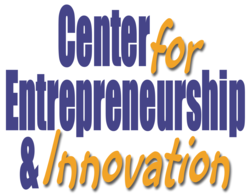 If we recognize that social capital is just as important—if not more important—than financial capital, we can change the way we try to educate people about entrepreneurship such that they have a real chance at success.
Sylva, NC (PRWEB) June 27, 2012
"I knew before I ever began my teaching career that conducting formal interviews or just talking to people informally was one of the most potent ways that I could gain deeper understanding of any subject," said Robert Lahm, WCU associate professor of entrepreneurship. "You'd be surprised; if you're paying attention you can learn from just about anyone at any level."
Lahm began introducing new ideas about the curriculum, teaching and learning shortly after joining the faculty in 2008, said Frank Lockwood, a colleague who until recently directed the master's degree program in entrepreneurship, which is delivered entirely at a distance.
"He's never been satisfied with the status quo," said Lockwood. "As someone who has been an entrepreneurial bootstrapper and practicing entrepreneur, it's always been evident to me that that while Dr. Lahm is a very productive scholar and academic now, there's a reason he's won three awards related to 'Creative and Innovative Teaching' in the past four years since he joined our faculty—he's had to survive on the streets and he did that by being able to talk to and understand a lot of different kinds of people."
After first introducing several interviews and minimizing a traditional text-book or case study approach in the program's first of ten courses, Lahm and Lockwood found that they were able to help students gain one entrepreneurial skill that many would say is of profound importance—the ability to network and connect.
Seeking a permanent home for the collected interviews, Lahm searched for and acquired a fitting domain name, and Lockwood paid for the hosting account. Since deploying the site, Lahm and Lockwood have both observed that after students are introduced to "the habit" of interviewing entrepreneurs, and bond together by interacting with one another and interviewees to create a vibrant and engaged learning community; they begin to amass what the professors call "social capital."
"The idea that businesses fail because of a lack of capital is widespread, but if we recognize that social capital is just as important—if not more important—than financial capital, we can change the way we try to educate people about entrepreneurship such that they have a real chance at success," said Lahm, who has conducted academic research on entrepreneurial bootstrapping and previously testified before Congress about the challenges facing start-up entrepreneurs.
"Many entrepreneurs learn as they go along," he said. "Indeed, they must. The purpose of EntrepreneurshipInterviews.org, is to help our students and the public at large benefit from the 'lessons learned' that entrepreneurs and other subject matter experts have to offer."
Learning from "book knowledge" is a way students can gain an understanding of technical skills, Lahm said, but conversations with practitioners are capable of providing richer meanings and building interpersonal relationships.
To date, the ability to post interviews has been granted only to WCU students. "But thinking entrepreneurially toward the future, we wouldn't mind becoming the world's largest repository of spoken entrepreneurial wisdom," Lahm said.
ABOUT:
The WCU College of Business' Center for Entrepreneurship and Innovation is designed to serve as a catalyst for the creation of successful entrepreneurial ventures. The center provides educational support for aspiring and current entrepreneurs, and fosters cross campus and inter-institutional collaboration on the inclusion of entrepreneurship theory and practice for all disciplines. Faculty and staff of the center provide expertise to other organizations that work for economic development, including the Small Business and Technology Development Center with which it shares offices.
Through its distance and residential undergraduate and master's level programs in entrepreneurship, WCU's center offers practical hands-on education and service-learning activities facilitated by a faculty of experienced entrepreneurs. The center endeavors to provide students with the skills necessary to think creatively, to successfully launch their own businesses, or to work with an employer in launching and growing an entrepreneurial venture.
For more information, contact Robert Carton, head of WCU's Department of Entrepreneurship, Sales and Marketing, and Hospitality and Tourism, at 828-227-3984 or rcarton(at)wcu(dot)edu.