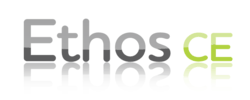 Actual customer use showed that EthosCE provides an immediate improvement in physician participation rates.
Philadelphia, PA (PRWEB) June 26, 2012
EthosCE, a learning management system for physician education, is proud to announce that the most recent release of the enterprise-level education platform now streamlines the delivery of risk management programs for the medical malpractice insurance market.
One of the goals for a successful risk management program is to reduce risk to patients and liability to physician insurers by enhancing physician learning effectiveness and participation in education programs. To meet this goal, EthosCE provides a platform to continuously measure and reinforce physician behaviors using pre- and post-test comparison reports, commitment to change instruments and automated follow-up reminders for surveys and assessments with an inspiring user experience.
Medical risk management education software features available for physician-education programs include:

A personalized, intuitive learning dashboard for physicians
Algorithm-driven, automated curriculum enrollment and removal
Curriculum tracking, certification and expiration
Integration with in-office practice assessments
Single-sign-on integration with the insurers' physician databases
Easy customization to match the insurer's branding
The curriculum certification program can be used to track the physician's completed education and then award discounts on premiums as part of a incentive-based program of risk management to address malpractice healthcare claims. Physicians can also be awarded continuing medical education credits for activities completed within EthosCE.
"We designed EthosCE for physician education," said Jeremy Lundberg, CEO of DLC Solutions, the company that produces EthosCE. "It is of the utmost importance in risk management that learners have an engaging, intuitive user experience. Results we've seen in actual customer use show that EthosCE provides an immediate return on investment in terms of enhancing participation rates."
EthosCE allows insurers to offer a best-in-class risk management education program and integrate with on-site practice assessments to provide a unified user experience.
"Our longitudinal learning features such as physician-defined change commitments, dynamic follow-up assessments, learner-triggered reminders, and practice assessments reinforce learning methods for patient safety practices that persist over time," said Lundberg.
The risk management features are available immediately in EthosCE PRO, a hosted, software-as-a-service (SaaS) cloud-based model, or EthosCE Enterprise, a traditional software model hosted on the customer's servers.
About EthosCE
EthosCE is a full-featured learning management system built for continuing education by DLC Solutions, LLC. EthosCE offers a robust platform specifically designed for streamlining the delivery of risk management, patient safety, curriculum management and performance improvement programs. Leading organizations in health care, insurance, associations, universities and government have successfully deployed EthosCE to streamline their administrative and business workflows with a high degree of learner participation and satisfaction.
http://www.ethosce.com
Contact:
Jeremy Lundberg, CEO
DLC Solutions, LLC
109 South 13th Street
Philadelphia, PA 19107
267-234-7401