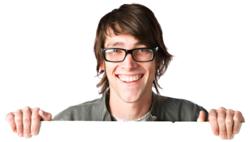 "It's all about making communication simpler and more efficient, and we're pleased to be helping SupplyGeeks customers find the products and services they need." Mariusz Cieply, CEO of LiveChat
Grand Rapids, MI (PRWEB) June 27, 2012
When SupplyGeeks.com launched an online storefront with over 35,000 products in May, they knew that customers would have product questions. With items as varied as toner cartridges, break room snacks and office cleaning supplies, speedy and accurate customer service would be crucial to their success. Additionally, the office supply e-tailer had just launched a massive marketing campaign touting superior product knowledge and service. With a real-time live chat feature, the company was able to deliver on that promise. Surprisingly, the company was able to boost conversion rates at the same time.
"We designed a customer service plan built around live communication. Live chat has been a key component to our initial success" said SupplyGeeks.com Director of E-Commerce Eric Houtkooper. "We're using traditional email, live phone support and more - but the LiveChat functionality has really been key for us. We can provide our customer with instant information as they browse the site, direct them to the right categories, and even recommend specific products for their task at hand. This has boosted conversions and increased customer satisfaction."
According to Eric Houtkooper, conversion rates have jumped 17% since enabling a live chat feature on the site. "When you have a prospective customer on your site, you want to make yourself available, in real-time, to answer questions and assist them any way you can. Your competitors are just a click away. Having a team of supplygeeks that know their products inside and out is a great first step. Having real-time, guided customer service, whether it be by phone or live chat is our secret weapon."
While there are many live chat applications on the market today, SupplyGeeks.com was proud to announce the selection of LiveChat as their official chat software. "LiveChat was easy to install, easy for our geeks to handle, and best of all, easy for our customers to use," said Houtkooper. "A customer looking for a custom clipboard, a specific three ring binder or school supplies can chat with a geek, and get the answer they need in real time. We're all about helping the customer locate the right product, and finding the answers to their questions."
"Customer service is a critical part in winning customer's hearts and strengthening brand attachment," said Mariusz Cieply, CEO of LiveChat. "It's all about making communication simpler and more efficient, and we're pleased to be helping SupplyGeeks customers find the products and services they need."
SupplyGeeks.com Customer Service Specialist Matt Jones adds that customers find the chat functionality to be helpful. "The positive feedback from LiveChat has been outstanding. With an inventory of over 35,000 products, there are going to be questions. However, LiveChat lets our customers talk and get instant answers from me without ever having to pick up the phone," said Matt Jones. "In a world where time is everything, the ability to ask real time questions and still navigate SupplyGeeks.com is what the customer wants," Jones added.
Another LiveChat feature utilized by the SupplyGeek.com customer service team is the offline "Leave a Message" option. When customer service is unavailable, SupplyGeeks.com visitors are given the opportunity to leave a message instead of a live chat. This gives the customer the chance to ask a question any time of the day or night. The site's team of supplygeeks follow up on all emails swiftly, making sure that customer service remains a priority. With fast and accurate service, it is no surprise that SupplyGeeks.com is one of the fastest growing companies in the online office supplies space.
Headquartered in Grand Rapids, Michigan, SupplyGeeks.com is a online seller of office supplies, business furniture, tech gear and more. Backed by a parent company with over 60 years of experience in office supplies, this innovative company aims to make your work experience more efficient, and whenever possible, more fun. SupplyGeeks.com Director of E-Commerce, Eric Houtkooper, was previously President of PupLife Dog Supplies and has held technology posts at the Chicago Board of Trade, CNA Insurance and the California based vertical search startup EoExchange.
For more information about SupplyGeeks, please contact Erich Houtkooper at ehoutkooper(at)supplygeeks(dot)com.
LiveChat is a real-time, live chat software tool that helps e-commerce companies create a new sales channel with superior online support. LiveChat products are simple to use, integrate, and customize so companies can quickly start increasing sales, offering support, and monitoring website visitor behavior. Founded in 2002, LiveChat has more than 2500 customers in more than 50 countries, serving businesses such as Cisco, Linens 'N things, Adobe, ING, ModCloth, Intuit, Better Business Bureau, and Air Asia.