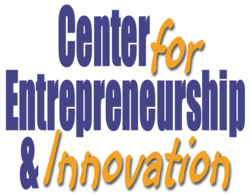 The Nantahala Gorge appeals to many travelers; from the national parks, outdoor adventures, cultural arts, and preserving the Appalachian way of life, we have it all.
Bryson City, NC (PRWEB) June 26, 2012
Ugo Tour, a video productions company, spent a day filming at Nantahala Cabins last summer. The Nantahala Cabins' video has now been uploaded to the Internet and will be used to enhance the UGO Tour NC Mountain Smartphone App. "Ugo Tour NC Mountains" is the official Smartphone app of Western North Carolina and is designed to be a fun and informative GPS travel and tour guide for North Carolina's spectacular Blue Ridge Mountains.
"Our mission is to provide clean, well-maintained, and outdoor-themed cabins in the Great Smoky Mountains of North Carolina near the Nantahala River close to whitewater rafting and outdoor adventures," said Jeanette Marceau, Nantahala Cabins founder. "We try to deliver unique guest service experiences and concierge services so that vacationers can have the utmost fun in our area."
Marceau earned a master's degree in entrepreneurship through Western Carolina University's distance education (M.E.) program. "Like many of our M.E. Program students, Jeanette worked extremely hard to be an avid participant in the online learning community that we encourage," said Robert Lahm, associate professor of entrepreneurship at WCU's Center for Entrepreneurship and Innovation. "However, in her case Jeanette's contributions were special because she was applying everything she worked on to a local business that is linked to the hospitality and tourism industry, and that is entrepreneurial. In our academic department, we have programs focused on both of these disciplines because they are very important to our regional economic development and outreach goals."
Nantahala Cabins also helps visitors leverage their stay by coordinating complete vacation packages, beyond cabin rentals. "Our area offers multiple venues for whitewater rafting, horseback riding, boat rentals, zip line tours, guided fishing trips, numerous events and festivals, including an Appalachian dinner and concert evening, and more, all of which we want to promote," said Robert Carton, head of WCU's Department of Entrepreneurship, Sales and Marketing, and Hospitality and Tourism.
Jeanette's role includes taking the reservations while recommending specific cabins for her guests' stay as well as assisting with their vacation plans and itinerary in the area at large. First time visitors who are unaware of the additional attractions our area has to offer often express appreciation for her local knowledge. "Jeanette is definitely immersed in her business," said Carton. She handles the cleaning of the cabins, either cleaning them herself or through supervising others. She has very strict standards as to the cleanliness of the cabins. Marketing is also Jeanette's job. She designed the website, the rack cards, as well as all other advertising. "It's been great, speaking as a faculty member, being able to observe her progress. Jeanette applied herself in further developing hands-on skills in all of these areas of practical importance while she was one of our graduate students," said Lahm.
Filming at Nantahala Cabins included video of the cabins and mountain views as well as some of the services Nantahala Cabins provides. Marceau says that they had a fun time with the video production and she is excited about the final video (including her business) being a part of the UGO Tour NC Mountain Smartphone app. This app can be downloaded for free at iTunes and the Android Marketplace and will help vacationers in western North Carolina better plan their trips.
Nantahala Cabins and UGO Tour NC Mountains are taking vacation planning on the go to a whole new level with QR Codes (Quick Response Codes) and informative content. The tech savvy mobile shopper can browse listings for lodging, attractions, restaurants and more from their Smartphones. "They can browse by area, alphabetically, or by their GPS location. This convenience should increase awareness of the great offering of Bryson City and the Nantahala Gorge area hopefully increasing tourists to our area. Bryson City and the Nantahala Gorge appeals to many travelers; from the national parks, outdoor adventures, cultural arts, and preserving the Appalachian way of life, we have it all," added associate professor of hospitality and tourism, Sandy Grunwell.
ABOUT:
Jeanette Marceau is the founder of Nantahala Cabins in the Great Smoky Mountains of North Carolina. Born in Columbus, Ohio, Jeanette moved to South Florida when she was very young where she lived for over 28 years before moving to Bryson City, NC in 1998. She has been working in the accounting field since she was 16 and running her father's auto repair garage. In addition to her Nantahala Cabins entrepreneurial venture, she has her own accounting/bookkeeping practice. Jeanette has an Associate's Degree and earned her Bachelor of Business Administration from The University of North Carolina at Pembroke in May 2010. She continued her formal education and recently earned her Masters of Entrepreneurship Degree from Western Carolina University in May 2012.
Contact:
Jeanette Marceau
Nantahala Cabins
828-488-1622
ABOUT:
The WCU College of Business' Center for Entrepreneurship and Innovation is designed to serve as a catalyst for the creation of successful entrepreneurial ventures. The center provides educational support for aspiring and current entrepreneurs, and fosters cross campus and inter-institutional collaboration on the inclusion of entrepreneurship theory and practice for all disciplines. Faculty and staff of the center provide expertise to other organizations that work for economic development, including the SBTDC with which it shares offices.
Through its distance and residential undergraduate and master's level programs in entrepreneurship, WCU's center offers practical hands-on education and service-learning activities facilitated by a faculty of experienced entrepreneurs. The center endeavors to provide students with the skills necessary to think creatively, to successfully launch their own businesses, or to work with an employer in launching and growing an entrepreneurial venture.
For more information, contact Dr. Robert Carton, head of WCU's Department of Entrepreneurship, Sales and Marketing, and Hospitality and Tourism, at 828-227-3984 or rcarton(at)wcu(dot)edu.
###