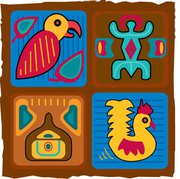 LatinExplore has many Costa Rica travel deals that meets what today's singles are looking for including an incredible scuba diving adventure package, an amazing coffee and culinary package, or packages to some of the most desired beach locations
Denver, Co (PRWEB) June 26, 2012
Take advantage of some of the year's hottest Costa Rica travel deals with LatinExplore and according to a new survey, increase your sex appeal at the same time.
Intrepid Travel recently conducted a survey polling 880 singles on a dating site RSVP.com. The survey found that fifty-five percent of the respondents believe that a potential mate's listing travel on their profile makes them more attractive.
Twenty-three percent found adventure seekers the most attractive while sixteen percent found the "cultural connoisseur" the hottest. Ninety-six percent of the people surveyed reported they are looking for others passionate about seeing the world.
LatinExplore has many Costa Rica travel deals that meets what today's singles are looking for including an incredible scuba diving adventure package, an amazing coffee and culinary package, or packages to some of the most desired beach locations in all of Costa Rica.
For single travelers or for singles seeking to travel with other singles here are a few packages not to be missed:
The Ocotal Beach Resort Adventure for two adults is now priced $1607 (including taxes) USD. The package includes four nights in the gorgeous Ocotal Resort (including breakfast), free diving introductory pool course for two: including how to use the scuba gear and all equipment is provided, snorkeling tour for two and a zipline adventure for two.
For the "cultural connoisseur" the Costa Rica Coffee and Culinary Experience now has a forty-two percent discount. Singles can take advantage of this five-day, four-night package for $752 (including taxes) USD while two adults can travel for $1070 (including taxes) USD. The package includes one in in Casa Conde Hotel (including breakfast), three nights in Magic Mountain Hotel & Spa (including breakfast), Espiritu Santo Coffee Plantation tour, La Casona Hacienda Culinary Experience, Arenal Volcano Hike, and private transportation to and from airport.
For singles looking to work on their tans and lounge at many wonderful beachfront restaurants and bars the Tamarindo Beach Escape is the perfect fit especially when it includes a thirty percent discount. The five-day, four-night package priced for two adults is $840 (including taxes) USD. This hot package includes a car rental, four nights at the four-star Tamarindo Diria Resort (including breakfast), and a welcome bottle of wine. The room type is tropical poolside but an upgrade to the Sunset room is possible (when available).
For more information about traveling to Costa Rica please contact Monica McIntyre (head of operations for LatinExplore) at 1.888.340.4943 or click here to visit the Costa Rica section of our webpage.