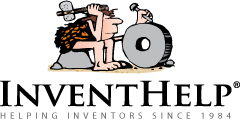 PITTSBURGH, PA (PRWEB) June 29, 2012
InventHelp®, America's largest invention submission company, announces that one of its clients, an inventor from Florida, has designed a workshop accessory that would allow for concealed storage of a buffing/grinding machine. This invention is patented and a prototype is available.
The "Hide A Grinde" would help to prevent back or arm strain from lifting a buffer or grinder. It could free up additional work bench space when a grinder isn't needed, and would be ideal for use by individuals who have a limited space atop their work benches. The invention could also be produced in larger models to hold saws, vises and other tools.
The buffer/grinder mount would consist of two L-shaped pieces of strong sheet metal with a pair of hinges located at the back and two vertical slots located at the front. To use, an individual would attach the mount to the underside of the bench, and then secure the buffer/grinder to the mount. When the buffer/grinder is no longer needed, it could be pivoted to the underside of the bench. According the inventor, the mount could also be produced from a strong and durable plastic.
"My work bench is small and I needed extra room to work without having to lift the grinder onto and off of the bench repeatedly," said the inventor. "A swiveling mount seemed like the solution to this problem."
InventHelp® is attempting to submit the invention to companies for review. If substantial interest is expressed, the company will attempt to negotiate for a sale or royalties for the inventor. For more information, telephone Dept. 10-JAK-613 at (800) 851-6030.
Manufacturers interested in reviewing additional inventions and new product ideas can contact InventHelp's marketing partner Intromark by filling out an online request to review new product ideas here.
# # #