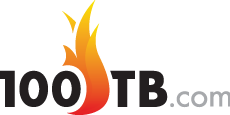 We realize that when our affiliates succeed, we succeed, and that is something we take very personally
Salt Lake City, UT (PRWEB) June 26, 2012
100tb.com, working in tandem with Aff.biz, has announced that affiliates can now earn $225 per sale. The soft launch of the new $225 payout has already garnered a lot of attention and generated a lot of buzz within affiliate network circles looking to take advantage of this new opportunity, particularly those within the hosting industry. 100tb.com specializes in providing dedicated, cloud and CDN services to high bandwidth users across the globe, making the increased affiliate payout extremely attractive for many high profile affiliates.
As a precursor to the new affiliate payout, 100tb.com has been busy making strategic improvements throughout its entire infrastructure. These improvements include expanding their global reach through new data centers, new cutting-edge hardware, on-demand automated platform to increase speed of deployment, and a re-designed easy-to-navigate website that allows complete server configuration and customization to end users. While these improvements strengthen their ability to retain an existing customer base, it also underscores an aggressive marketing strategy by 100tb.com to attract new customers.
"The changes we have made to our infrastructure in the past several months demonstrates a deep commitment to help our affiliates and partners achieve the highest rate of success. Through our expanding global network, competitive pricing, easy to navigate website and world-class support we have provided a rock-solid footing for 100tb.com affiliates to be successful," said Thomas Hancock, Managing Director, 100tb.com.
The 100tb.com affiliate program boasts unlimited earning potential with no minimum payment threshold. Affiliates have the added convenience of choosing how they get paid by selecting check or PayPal.
Advanced tracking tools are an absolute necessity and an essential element in order for affiliates to track sales and monitor the effectiveness of their campaigns. With hybrid tracking tools that combine standard cookie/pixel-based tracking and multi-session cookie-less tracking, 100tb.com affiliates have the assurance they need that their sales will be tracked with a high level of accuracy.
100tb.com employs an in-house design team to create compelling ads that convert at a higher rate. The ads are not simply thrown together, rather they are carefully crafted through A/B testing, creative analysis, and compelling content that is aimed to help 100tb.com affiliates get better conversion rates through less effort. With a large assortment of creatives to choose from an affiliate can select special promotions or offers, custom coupon codes, direct links, or they can work together with 100tb.com's design team on a tailored ad to fit their needs.
"Aff.biz has really done all of the important leg work for 100tb.com affiliates in order to provide a reliable system that is centered on converting at a higher rate. We realize that when our affiliates succeed, we succeed, and that is something we take very personally," said Bill Rossell, Global Affiliate Director, 100tb.com.
With an increasing number of affiliates and savvy internet entrepreneurs, 100tb.com has proven that they will be very aggressive in attracting new business through affiliate marketing. While affiliate marketing has been around for many years, this lucrative customer acquisition strategy is sure to continue well into the future and 100tb.com is taking this strategy to new heights through their ongoing efforts.
ABOUT 100TB.com
The originator of 100TB (http://www.100TB.com) dedicated servers, 100TB.com offers the latest in high power and high performance dedicated server hosting. Through our global network of on-demand data centers we provide dedicated & cloud servers to clients across the globe and are committed to providing innovative and powerful hosting services. Our technology is backed by the best-in-class network equipment and server hardware and we offer world-class 24 x 7 support. 100TB.com is part of a global group of brands known as the UK2 Group. The UK2 Group has provided web hosting, domain registration and internet services to consumers and business alike since 1998.