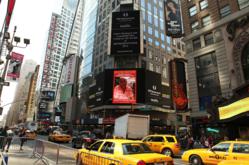 "Vanunu told the world that Israel had developed between one hundred and two hundred atomic bombs [in 1986!] and had gone on to develop neutron bombs and thermonuclear weapons."-Peter Hounam, 2003 for the BBC
Jerusalem, Israel (PRWEB) June 29, 2012
On 14 June 2012, in the USA, author, reporter and candidate for US House, Eileen Fleming received an email written in Jerusalem and disseminated by the National Catholic Worker/CW list-serve:
"Mordechai Vanunu needs the CW…Vanunu cannot eat Nobel Prize nominations, nor speak with them. He needs money and friends in order to survive his continued persecution…Vanunu is both Prophet and pauper. Like many 'veterans' he has special needs."
Fleming forwarded that email to Israel's Nuclear Whistle Blower and after a few email exchanges they agreed that instead of funding her run for US House from proceeds for her third book, "BEYOND NUCLEAR: Mordechai Vanunu's Freedom of Speech Trial and My Life as a Muckraker: 2005-2010" she would dedicate them to Vanunu's Liberty Fund.
In 2005, during Fleming's first of seven trips to the state of Israel and land of Palestine, her interviews with Vanunu became the catalyst for her to begin to imagine following in the footsteps of Dorothy Day, a 20th century committed Christian of the Sermon on The Mount and Founder of The Catholic Worker Newspaper.
Fleming founded her Internet newspaper, WeAreWideAwake.org three weeks after meeting Vanunu and has now begun her fourth book, "Vanunu Waits for Liberty and My Life as a Candidate of Conscience for US House."
Her third, "BEYOND NUCLEAR: Mordechai Vanunu's Freedom of Speech Trial and My Life as a Muckraker: 2005-2010" focuses on Vanunu's childhood, crisis of faith and his Supreme Court trial that began in 2006 when Israel brought charges against him for speaking to foreign media in 2004; after he emerged from 18 years in a windowless tomb sized cell for telling the truth and providing the photographic proof of Israel's WMD Facility at Dimona in the Negev Valley.
Vanunu's trial culminated in 2010 with 78 days back in solitary confinement and Israel continues to deny him the right to leave the state.
On 5 May 2011, Vanunu submitted an appeal to rescind his Israeli citizenship under Israel's Citizenship Revocation Law, as his way out of Israel.
On 6 June 2012, Vanunu wrote: "The High Court of 'Justice' denied my petition to renounce Israel citizenship due to the fact it wasn't submitted to the appropriate channels. It took over a year before The 'Justice' system informed me and my lawyers of the appropriate channels, so now my lawyer will follow these instructions and will submit new petition. But all this is not justifying to keep me here in Israel."
"Writing a book is hard, because you are giving yourself away. But if you love, you want to give yourself. You write as you are impelled to write, about man and his problems, his relation to God and his fellows. You write about yourself because in the long run all man's problems are the same, his sustenance and love."-Dorothy Day
Learn more @
http://www.eileenfleming.org/index.php?option=com_content&view=category&layout=blog&id=46&Itemid=163
http://wearewideawake.org/index.php?option=com_content&task=view&id=2378&Itemid=258