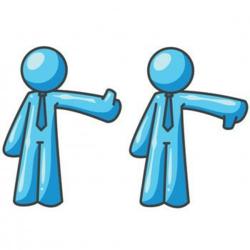 You shouldn't have to pay crazy rates for something you can do yourself. If we can do it, so can you.
Panama City, Florida (PRWEB) June 27, 2012
Rebuilding Your Credit: Site Promotes Do It Yourself Credit Repair; Offers iPad2 in Sweepstakes
IRebuildCredit is a website that guides those with bad credit to improve their credit by themselves. The site also features tips to consumers to maintain their good credit. The site never charges a fee and offers free telephone advice six days a week. As a promotion to bring those who need help to the site, IRebuildCredit is offering a chance to win an iPad2 to site visitors for liking them on Facebook and following them on Twitter.
Job layoffs, student loans, homes underwater, weak job market - all are reasons that folks find themselves in a credit situation where they have ruined or badly damaged their credit rating and score. IRebuildCredit offers free advice to those with damaged credit on how to repair their credit themselves. The site is absolutely free and offers free telephone consultation six days a week with no obligation..IRebuildCredit is qualified to help as the founders rebuilt their own credit. Their credit score had sunk to 534 and, rebuilt his credit to 815!
Did it happen overnight? NO
Was it easy? NO
Was it frustrating? At times
Can you do it too? YES
Is there free help available: Yes, http://www.irebuildcredit.com
IRebuildCredit announced that they will be running a sweepstakes for site visitors with the prize being an Ipad2 for liking the facebook or following us on Twitter. There is no cost to enter the sweepstakes just as there is never any fee associated with the site.
You can rebuild your own credit! It takes time, effort and learning a new life style. There is no magic involved and folks with poor credit will have to research and correct misinformation in their credit reports.http://www.IREBUILDCREDIT.com want you to visit the site and get started repairing your own credit.
IRebuildCredit will always be available with helpful information on how to repair your credit yourself. Free telephone advice is offered six days a week for those who cannot find information they need on the site.
IRebuildCredit is something of a cross between a ninja & a warrior when it comes to credit repair on their own. Having overcame battles with negative credit. We all have to start somewhere when it comes to restarting your credit. IRebuildCredit hopes to help others create a better and more thorough way of rising above the downfalls of having negative credit. This site should help you in getting yourself back on track. IRebuildCredit maintains the site at our own expense as a public service. There is never a fee for visiting advice or calling IRebuildCredit directly for advice. All contact information is on the site.