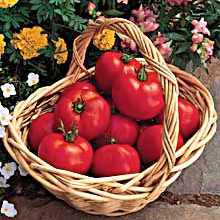 Colville, Washington (PRWEB) June 29, 2012
MyEcoGardens is a retail gardening store that now features natural gardening. Having a natural garden for your own personal use is on the rise for everyone around us. They are widely popular. It is a new way of gardening, a new way of thinking about our plants, and a new way of interacting with the natural world. Deciding to do a natural garden instead of the convention way, which involves killing everything with chemicals, should be a no-brainer. Natural gardening is about getting Mother Nature back on balance. This fresh, healthy attitude is good for ourselves, our children and our planet.
Having a natural garden should be something we all enjoy. It does not have to be back- breaking. It should be a wonderful and deeply satisfying experience. Working with plants of all kinds and tuning our senses to the needs of those plants, appreciating their beautiful qualities, and relating our activities to seasonal cycles all help to connect us firmly to the natural world. Creating a natural garden satisfies the soul and is the greatest reward of gardening. Who hasn't dreamed of having a natural garden that's a pleasure to explore, tend, and enjoy all year long? Successful natural gardening expresses your personal style as well as the character of your garden site.
So what does it mean to have a natural garden? Natural gardens only use animal or vegetable fertilizers rather than synthetics. It also means natural pest control devoid of industrial insecticides. It means doing whatever it takes to not put toxic chemicals into our soil and watershed, or spraying everything in site in a quest to wipe out garden pests. Improving the land by enriching the soil with organic compost and creating a healthy and diverse ecosystem.
Having a natural garden is based on the concept of natural plant relationships. In any native plants community, there are plant layers that work together to create a landscape. First there is a canopy layer or treeline. Next there's an understory, often in layers of high, mid, and low-growing plants. The furnishing layer is made up of perennials, dwarf shrubs, and grasses. Finally, the carpet layer is made up of groundcovers, creepers, and crawlers, and is often punctuated by bulbs. Vines may knit the whole community together. Having a natural garden increases the natural health of the soil, choosing appropriate plants that are suited to your area, and working with nature to produce healthy production gardens.
When it's time to design or redesign and plant your natural garden, you will need to understand which layer each of your chosen plants fits into. You need to place most of the tallest plants, or the canopy layer, around the garden's perimeter to provide enclosure and to create a frame-work for your secondary plants. Most of the understory plants you will plant are shrubs. These plants provide a backdrop for flowers, offer visual privacy, create habitats for birds and beneficial insects, and produce a series of seasonal beauties. Finally you have the groundcover layers that combine typical flowerbed plants like annuals, perennials, bulbs and groundcovers. Some of the plants could be broken up into two layers. One layer could be evergreens and the other floral. Once completed you will have the most natural garden that echos native and natural ways of growing.
Having a natural garden is extremely rewarding. You get to savor the fruits of your own labor by looking at your beautifully natural flower garden, or by eating from your organic vegetable garden. You will be proud knowing that the food your family and eating is grown without pesticides, herbicides or synthetic chemicals.
MyEcoGardens is a reliable site that provides quality products to your home for your gardening needs. My goal is to provide a wide ranging and unique product line, at the highest level of quality and service available, and to do so as efficiently as possible. Thank You.