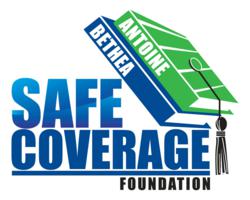 My time at Howard really inspired me to get involved in the community and start my Foundation.
(PRWEB) June 26, 2012
Antoine Bethea, 2X All Pro Safety for the Indianapolis Colts, hosted a special group of invitees at his Safe Coverage Foundation's Playmaker Mixer at B. Smith's in Union Station on Thursday, June 21, 2012. Guests included Bethea's NFL colleagues, top DMV business leaders, several elected officials, distinguished Howard alum and Bethea's former coaches.
The Jolley Brothers Band provided musical entertainment, while guests mingled and dined on hor d'oeuvres from a menu especially crafted by B. Smith's chefs for the evening. Attendees enjoyed signature cocktails featuring Corzo and Pitaud's Pineau des Charentes. Guests also had the opportunity to try their hand at the black jack table and commemorate the evening with a picture in the photo booth provided by DC Photobooth.
The proud Howard alum received an outpouring of support from the D.C. community including companies like Ferrari of Washington whose Ferrari FF display wowed guests as they entered the mixer and created a lot of buzz around Union Station.
The silent and live auctions were highlights of the mixer; both included a range of items incorporating sports and pop culture memorabilia. Over 30 auction items were sold which will aid in funding Safe Coverage Foundation's programs for 2012-13, including an annual college tour, technology grants and scholarship program.
In addition to the mixer, Antoine concluded a busy off-season of Foundation events with his 2nd Annual Elite Exposure Camp for High School student athletes at Howard University on Friday, June 22nd. Top college coaches from Howard, Bowie State, Delaware State and Morgan State Universities supported Antoine in his mission to help attendees improve their game and transition to the collegiate level.
The majority of the Safe Coverage Foundation's programs are geared towards providing opportunities for kids to further their education and attend college. The camp gave participating coaches an opportunity to identify and recruit prospective talent. The major catalyst behind Antoine starting the camp was to give players a forum to display their skills and potentially secure a scholarship to attend college.
More than 70 campers received instruction on and off the field aimed at making them better players and students. Antoine spoke to the players about the importance of hard work and dedication, in the classroom and on the field. The camp is one of several types of enrichment opportunities funded by the Safe Coverage Foundation.
"My time at Howard really inspired me to get involved in the community and start my Foundation," said Bethea. "After the initial launch in Indianapolis, it was only right that I come back to Howard and the D.C. community. It is truly like coming full circle and I'm really happy to share this with them and give back to a community that has given me so much."
The Playmaker Mixer was sponsored in part by Ferrari of Washington, Dow Lohnes Sports & Entertainment. Parthemer King Group of Wells Fargo Advisors, DC Photobooth, Dealers Choice Casinos, Corzo, Indianapolis Colts, NFL, NFL Players Association, Seque Marketing, The SW Group, CarlMannJohnson.com Lifestar Response and Next Day Signs.
To view event photos please visit, http://on.fb.me/Mk5ReC
About Antoine Bethea
Bethea is a two-time pro-bowler and has made two trips to the Super Bowl. He has developed a reputation as one of the top tacklers in the NFL and was selected to the 2010 USA Football/NFLPA All-Fundamentals Team.
About Safe Coverage Foundation
The Antoine Bethea Safe Coverage Foundation is committed to providing access and resources for students to achieve their dreams of a higher education. The Safe Coverage Foundation believes that by providing exposure to opportunities, enrichment experiences and the tools needed to succeed, SCF can change communities, one student at a time.