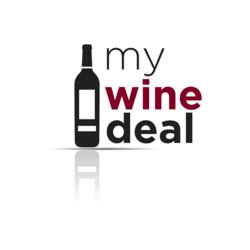 Being a small family vineyard, we jumped at the chance to work with MyWineDeal
Petaluma, CA (PRWEB) June 26, 2012
Joe and Stephanie Pellar, brother and sister, launch wine flash sale site, MyWineDeal.com, a dream site for bargain-hunting oenophiles.
You will find the MyWineDeal experience to be easy and engaging. Upon signing up for a free MyWineDeal account, members will have the opportunity to discover and learn about new wines. Each week MyWineDeal offers two wines at a discount for a limited time or until they are sold out.
Members are invited to live video chat each week with Winery Owners that are featured on the site in a Google+ Hangout, where you can ask your own questions about the wines just like you would in a tasting room.
For now, MyWineDeal will focus on small, lesser-known wineries. "Being a small family vineyard, we jumped at the chance to work with MyWineDeal. It is an opportunity for us to get our wine introduced to a larger market," says Ray from R.Merlo Estate Vineyards, whose annual production is 10,000 cases.
MyWineDeal gives you the chance to try wines that you will not find in your local wine shop. Each wine is deemed sensational and underexposed by the company's owners, just – Click. Ship. Sip.
Launched on June 4, 2012, MyWineDeal's mission is to provide access to quality and notable wines at an affordable price for your enjoyment. MyWineDeal is a small, family owned and operated business based out of Petaluma, California. Visit: http://www.mywinedeal.com.