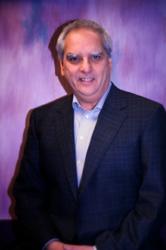 Rockville, MD (PRWEB) June 29, 2012
Dr. Steven N. Rice provides gum graft surgery to patients whose advanced periodontal disease has caused their gums to recede. At the Advanced Laser Gum Surgery Institute of Washington, Dr. Rice understands the dangers of periodontal disease and works to help patients with receding gums to improve their oral health through gum grafting.
Dr. Rice has a number of options for the kinds of grafts used to repair receding gums during gum graft surgery. He can use a Connective Tissue Graft, a Free Gingival Graft, or a Pedicle Graft. Each of these grafts uses tissue from either existing tissue surrounding the affected area or from the roof of the mouth. Then, Dr. Rice sutures the new tissue to the receding gums. The type of graft used will be determined individually for each patient depending on the area requiring the graft and the extent of the gum recession.
Once the gum graft surgery has been done, it is particularly important for patients to follow all post-operative instructions so that the gums will heal properly and the best results can be enjoyed. For instance, it is important to only eat soft foods for a period of time, and the area that received the graft cannot be flossed or brushed until it has healed sufficiently, and Dr. Rice has given the patient the thumbs up on brushing and flossing.
The gum graft surgery attaches new gum tissue to the receding gums and the new tissue gradually heals together with the existing gums. The gum line will now be higher than it was which can help to save teeth that were too exposed. For more information about Dr. Rice and gum graft surgery, Click Here.
Advanced Laser Gum Surgery Institute of Washington is a periodontal practice offering patients personalized dental care for Rockville, Maryland since 1981. Dr. Steven N. Rice received a Doctor of Dental Surgery degree from the University Of Maryland School Of Dentistry. He continued his education as a General Practice Resident in the United States Army, where he was awarded a Medal of Commendation. He studied periodontics at the Medical College of Georgia and was recognized as Diplomate of the American Board of Periodontology upon completion. Dr. Rice is part of one percent of dental professionals providing the most recent FDA cleared laser procedure for gum disease and periodontal treatment. To learn more about Advanced Laser Gum Surgery Institute of Washington and their dental services visit their website at http://www.advancedgumsurgery.com and call (240) 747-7355.