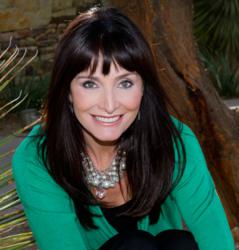 Phoenix, AZ (PRWEB) June 26, 2012
Andi Barness, Co-Host of ABC 15's Sonoran Living Live exited the popular magazine show on June 12th to return to the labor of love she started 2 weeks prior to being hired in April, 2010. Doozy of a Deal was the brain child of Andi Barness and her husband, Dean, who came up with the idea after life threw them a curveball. Andi found herself in a position many at the time were facing; her position as ABC15's Daybreak Traffic Reporter was eliminated, and she knew she had to find a way to save and make money in a tough economy.
"I was a member of the ABC team for about 4 years, and then all of a sudden I was in the same boat as so many other people," says Barness. "I knew this concept would not only help raise money for my kids' school, but it would also help me save money while trying out and supporting local businesses with the daily deals."
Doozy of a Deal is a deal of the day website that prides itself on being different. Not only is it a LOCAL company, but Doozy is a "boutique" deal site that sets itself apart by offering unique deals…deals subscribers won't find on all the other deal sites. Perhaps the biggest difference between Doozy and other larger national sites is the company's commitment to giving back to the community. To satisfy the Barness' desire to help their local community, Doozy donates a whopping 7.5% of each deal sold to a local school or non-profit of the purchaser's choice. To date, Doozy has given back more than $45,000 to the community.
About Andi Barness:
Andi Barness started her broadcasting career in Los Angeles, California as a radio traffic reporter and moved to Phoenix in 1994. Her voice covered the airwaves as a radio traffic reporter for stations KEZ, KYOT, Mix 96-9, KIIS FM, and KNIX. She eventually made her way onto local TV sets as the morning Traffic Reporter for ABC15. Her on camera appeal and talent were then transitioned into her job as Co-Host for Sonoran Living Live. While Barness has no immediate plans to return to local television, she does not rule it out and feels that whatever is meant to be is meant to be. But, her immediate desire is to make a difference in our community.
Media contact:
Jason Jantzen
Phoenix Marketing Associates
602-282-0202
Business contact:
Andi Barness:
602-330-8766