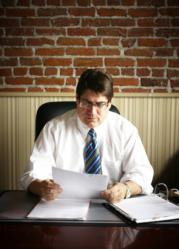 "Our veterans have done so much for us yet we continue to fail to adequately address their needs." Michael Haas
Port Townsend, Washington (PRWEB) June 26, 2012
"Our veterans have done so much for us yet we continue to fail to adequately address their needs. Most veterans who have returned from Iraq and Afghanistan will lead very productive lives. Others however, will not be so fortunate and will abuse alcohol and other drugs. This in turn and in connection with high levels of PTSD and/or traumatic brain injuries can lead to criminal behavior."
Haas continued, "I see a Therapeutic Veterans' Court in Jefferson County as an adjunct to our existing Drug Court." According to Iraq and Afghanistan Veterans of America (IAVA), approximately 2.4 million men and women served in Iraq and Afghanistan, many with multiple deployments. In their 2012 survey, IAVA members reported that 12% had had an interaction with the criminal justice system for something more than a minor ticket. Of those, 56 percent admitted their offenses were alcohol or drug related. 63 percent acknowledged they had friends who were veterans of Iraq and/or Afghanistan that needed mental health treatment. Finally, the U.S. Department of Veterans Affairs predicts that 30 - 40 percent of Iraq's veterans will eventually experience PTSD.
"Drug Court saves lives and it saves tax dollars in terms of decreased recidivism. Drug Court gives people who have relatively limited involvement with the criminal justice system a chance to clean up their record provided they seek help for their substance abuse problem. It is not an easy process and not all make it. Still, others prevail and it changes their lives. It's an amazing thing to see. A Veterans Court should provide similar benefits, and quite frankly, it's simply the right thing to do."
Haas reports he has a soft spot in his heart for veterans. "Several people that were so involved in my upbringing were members of the the 'Greatest Generation' and suffered combat injuries - physical and mental - in the South Pacific. Additionally, my father was a disabled veteran."
Five other counties in Washington State operate Therapeutic Veterans Courts. Haas hopes Jefferson County will be the sixth.
Michael Haas is a highly respected lawyer of 24 years and is a principle with Haas & Ramirez, P.S. In addition to a busy private law practice and being Dad to four young children, Mike is working hard to become Jefferson County's next Superior Court Judge. http://michaelhaasforjudge.com