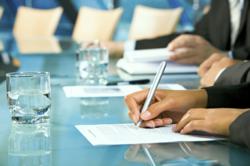 (PRWEB UK) 28 June 2012
For the smaller business a bank overdraft is often the main, or only, borrowing used. The recent survey of over 3000 businesses by Touch Financial revealed that over a half (59%) of those questioned had an overdraft and for a quarter (25%) it is their only form of borrowing.
Although for so many businesses the overdraft is a vital element of their cash flow, more than one in six of those questioned have had their overdrafts removed, and often declined further support.
Where can a business go in such a position?
Even getting advice is becoming more difficult as the restructuring of Business Link remains in disarray. There seems to be a real opportunity for the banks to step up to the plate with more imaginative business lending solutions, and untapping their knowledge and experience to help their clients through these difficult and frustrating times. For the banks themselves the situation is exacerbated by increasing demands to reduce costs and risk which is unlikely to help drive a solution to the problems faced by Britain's small businesses.
The Touch Financial survey revealed that of those whose overdraft had been removed 10% had been offered loans and a further 10% offered invoice discounting. 86% of those questioned had awareness of invoice discounting.
Touch Financial is the UK's biggest asset finance broker, and was recently recognised as the best in its field at the Business Moneyfacts awards. It offers help and advice to business across a wide range of financial products to help