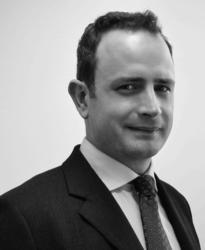 London (PRWEB UK) 26 June 2012
AES International has been recognised in the 2012 Professional Adviser International Fund and Product Awards with a highly commended accolade in the Best International Wealth Provider category.
Commenting on their reasons for awarding this palm, the judges praised AES International for being a 'firm that takes due diligence and regulation seriously. An impressive entry that points to a highly professional approach to providing services to international clients, according to the judges. A good holistic ethos applied to wealth management that offers a clear structure and well managed approach to investment management services targeting international clients.'
In her general assessment of the review process, Deborah Benn, chair of the judging panel said: "There is little doubt that the past 12 months has possibly been the toughest year yet for the offshore industry. Not only has the ongoing backdrop of difficult economic conditions taken its toll, but higher than normal regulatory pressures have been evident this year. Yet despite this, entries have displayed a refreshing determination to keep up high standards of service which has impressed the judges. In particular, this year's winners and highly commended entries have really shone."
AES International CEO Sam Instone attributes this latest recognition to the company's sustained focus on promoting positive change in international financial services. 'Our relentless drive to transform international financial services into a profession is daily making a difference in the lives of our clients and advisers.
'This endorsement is yet another confirmation that the professional approach is the way of the future. We're delighted to receive this recognition.'
About AES International:
AES International operates in several jurisdictions around the world, providing financial planning, wealth management and private banking services to expatriates living and working in Europe, the Middle East and other international markets.
Headquartered in London, AES International has become a recognised brand for dynamic wealth managers, offering three distinct propositions for employed advisers, advisers wishing to join a network and appointed representatives. AES is the only international financial services firm to hold such a broad range of local investment and insurance licenses throughout Europe and the Middle East via legitimate branch establishments.
AES International is the trading style of AES Financial Services Limited which is regulated and authorised by the Financial Services Authority in the UK, and is authorised in all EEA member states to give investment advice under the Markets in Financial Instruments Directive (MiFID) and insurance advice under the Insurance Mediation Directive (IMD). AES International SA, a wholly-owned subsidiary of AES Financial Services Limited, is a member of ARIF, a self-regulatory body recognised by FINMA and the Swiss Federal State in accordance with article 24 of the MLA. AES Middle East Insurance Broker LLC is a partner of AES International and is licensed by the UAE Ministry of Economy, United Arab Emirates.