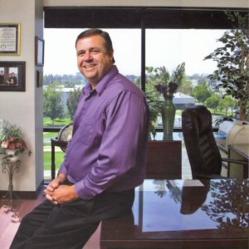 Some trade in stock, real estate, and cars. My currency of choice is HOPE.
Newport Beach, CA (PRWEB) June 27, 2012
"Hope is like gold in the economy of the abused," says Glenn Garvin, author of the book released today, A seed of hope in toxic soil. Garvin's story includes two moms, three dads, and a family tree that resembles a cactus more than a mighty oak.
Garvin never knew his birth mother, and his birth father was a sporadic presence, in and out of rehab for his various addictions. His alcoholic, adoptive father committed suicide when young Glenn was twelve. And when his adoptive mother couldn't handle being a single mom, she brought in "psychopathic Ben" as Glenn's new stepfather.
Despite the abandonment, alcoholism, and abuse that Garvin experienced, he held onto hope. The seed of that hope ultimately transformed into a wonderful marriage to an amazing wife, three terrific kids, and a lifelong career of helping abused kids like Garvin once was.
Rhonda Sciortino, Chairperson of Successful Survivors Foundation, says of Garvin, "Glenn is the epitome of a Successful Survivor. Rather than remain a victim, Glenn used the characteristics that helped him cope with abuse to lift himself up and to help others. I am delighted to interview Mr. Garvin on Rhonda's Radio Show on am590 The Answer this coming Sunday, July 1 at 11 a.m. PDT."
For more information on Glenn Garvin, go to http://www.hopebroker.com or contact Glenn at GlennG(at)royalfamilykids(dot)org.