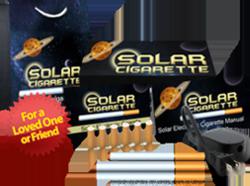 Get access to your own personal smoking buddy to help you stay committed and offer the VIP service you deserve while making the switch to a better lifestyle.
Miami, Florida (PRWEB) June 28, 2012
To prevent a growing health crisis in America, a federal health advisory panel recommended that all obese adults seek intensive counseling to help them lose weight before applying for health care coverage. These counseling charges will be covered under the currently law but that could change if a new law is passed by President Obama.
"The U.S. Preventive Services Task Force urged doctors to identify patients with a body mass index of 30 or more, currently 1 in 3 Americans and either provide counseling themselves or refer the patient to a program designed to promote weight loss and improve health prospects.
Under the current healthcare law, Medicare and most private insurers would be required to cover the entire cost of weight-loss services that meet or exceed the task force's standards."
"That could all change Thursday, when the U.S. Supreme Court is expected to rule on the constitutionality of President Obama's healthcare law, which requires adoption of certain recommendations from the task force, such as this one on obesity. Few private health insurers now reimburse physicians for weight-loss counseling or pay for programs that patients seek out on their own. A growing number, in fact, charge obese patients more for coverage, a policy that some public health officials have denounced as punitive and ineffective."
Read more at:latimes.com
A representative of SolarCigarette.com states that every smoker realizes that if they stop smoking that they will increase their chances of gaining weight and potentially become obese which is why the Solar Cigarette has created their patent pending vitamin packs which help smokers get the same satisfaction of smoking but also help them lose weight and have more energy in the process.
The Solar Cigarette vitamins packs are the first of it's kind to give smokers a choice of smoking their electronic cigarettes with small doses of nicotine or vitamins. The vitamins and nicotine are in liquid form and when the smoker inhales, they will either inhale a small dose of nicotine or choose the nicotine free vitamin packs that include vitamin B, vitamin Q, and even ginseng. These vitamin packs give smokers a much better way of smoking but also help them lose weight in the process with every puff.
Learn More About The Solar Cigarette