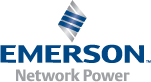 IT and facility managers are continually dealing with rapid and unpredictable compute growth, while being forced to work within limited budgets and a fixed floor space.
Columbus, OH (PRWEB) June 27, 2012
Emerson Network Power, a business of Emerson and a global leader in maximizing availability, capacity and efficiency of critical infrastructure, has added new, higher-capacity models to the transformer-free Liebert NX family of double conversion UPS systems with today's release of the Liebert NX 225-600 kVA UPS. The UL-listed Liebert NX 225-600 kVA is available for global regions with 480V, 60 Hz applications, including North America, Central and South America, the Philippines, Taiwan and Korea.
Highly Efficient, Scalable UPS with More Real Power
The scalable UPS system offers mid-to–large-sized data centers a backup power solution that provides the flexibility to grow incrementally without requiring infrastructure renovations. Softscale™ technology allows the Liebert NX 225-600 kVA to be sized to current power requirements and easily scaled up to a larger capacity with a simple software key, which is a more reliable method than adding hardware to grow the module rating. It offers IT managers an economical expansion path for data center growth without adding to the UPS footprint.
The Liebert NX 225-600 kVA transformer-free UPS operates at extremely high efficiency, resulting in lower utility costs. In normal, double-conversion mode, the Liebert UPS operates at 95 percent or higher efficiency during typical 40 percent - 80 percent loading. During Intelligent Eco-mode™ operation, the Liebert NX 225-600 kVA UPS operates at efficiencies up to 99 percent. This high efficiency operating mode is standard on each system and enables the unit to run on bypass power during customer-defined conditions. This no-break mode is optimized for the Liebert NX design by maintaining power to the rectifier, and keeping the inverter energized and synchronized with the input for fast, no-break return to full double-conversion mode.
Monitoring Capabilities Keep Data Center Managers Informed and in Control
The Liebert UPS features a real-time, menu-driven touch-screen display panel that monitors a variety of operating parameters, including unit metering and status information. The Liebert NX also can be centrally-monitored and managed through an optional Liebert SiteScan® software interface. Data also may be directly output to a network for integration with other monitoring systems, including building management systems.
The Liebert NX features optional matching battery cabinets that can be equipped with Alber® BDSi™ integrated battery monitoring to proactively monitor battery health, allowing proactive battery replacement and optimized availability.
To further ensure the health of the system, the Liebert NX 225-600 kVA UPS can be remotely monitored through Life.net™, and the Emerson Network Power Liebert Services 24/7 service center. This service provides pre-emptive notification of more than 150 operating parameters, immediate identification of problems and a detailed reporting of power and equipment trends. Life.net monitoring is provided standard for the first year of operation.
Quotes attributable to Peter Panfil, vice president of global power, Emerson Network Power:
– "IT and facility managers are continually dealing with rapid and unpredictable compute growth, while being forced to work within limited budgets and a fixed floor space."
– "The Liebert NX 225-600 kVA is a solid investment that helps prepare data center managers for what's next while providing an economical growth path for tomorrow's computing needs. It provides high efficiency in both normal and Intelligent EcoMode operation—and superior reliability and availability needed to meet growing demand."
Related Links:
Liebert NX 225-600 kVA UPS Brochure
About Emerson Network Power
Emerson Network Power, a business of Emerson, delivers software, hardware and services that maximize availability, capacity and efficiency for data centers, healthcare and industrial facilities. A trusted industry leader in smart infrastructure technologies, Emerson Network Power provides innovative data center infrastructure management solutions that bridge the gap between IT and facility management and deliver efficiency and uncompromised availability regardless of capacity demands. Our solutions are supported globally by local Emerson Network Power service technicians. Learn more about Emerson Network Power products and services at http://www.EmersonNetworkPower.com.
About Emerson
Emerson, based in St. Louis, Missouri (USA), is a global leader in bringing technology and engineering together to provide innovative solutions for customers in industrial, commercial, and consumer markets around the world. The company is comprised of five business segments: Process Management, Industrial Automation, Network Power, Climate Technologies, and Commercial & Residential Solutions. Sales in fiscal 2011 were $24.2 billion. For more information, visit http://www.Emerson.com.