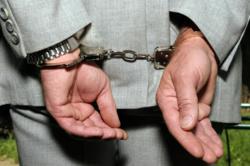 **Guarantee of Lowest Lawful FBAR Penalty.

*Your FBAR case resolved or no fee Guarantee
Dallas, Texas (PRWEB) June 29, 2012
June 30th Deadline is quickly approaching for reporting your Foreign Bank Account to IRS. Sam Thakkar of Perfect Tax states, "Any US resident with aggregate balance of $10K has to file FBAR by June 30th deadline Failure to do so can lead to heavy financial penalty and criminal prosecution and seizure of property".
Consider these 10 rules for Filing FBAR:
1. World wide income must be reported on your US tax return if you are US resident. These includes H1, L1, Green Card holder, Citizens or Dual citizens.
If you have an interest in a foreign bank or financial account, you must have reported that on on
Schedule B of your 1040 Tax Return even if you have lived outside US.
Click here to know about FBAR Amnesty
2. All U.S. persons with the foreign bank accounts exceeding $10,000 at any time during the year must file an FBAR by each June 30.
These includes following kinds of assets.

Bank Account
Stocks/Demat Accounts
Mutual Fund
Life Insurance Policy
Join Accounts with Parents, Siblings or any one.
Rental Property Value or any other income producing Asset.
3. Now with your tax return, you may also need to file an IRS Form 8938 to report your foreign accounts and assets.
Click here to know about FBAR vs 8938 and what should be filed
4. There Are Big Penalties. Failures can be considered tax evasion and fraud. The criminal statute of limitations is six years. Plus, the statute of limitations never expires on civil tax fraud.
5. FBAR Penalties Are Worse. The penalty for failing to file an FBAR is $10,000 for each non-willful violation. If willful, the penalty is the greater of $100,000 or 50 percent of the amount in the account for each violation. Each year you didn't file is a separate violation.
6. You Can Even Go To Jail. Tax evasion can carry a prison term of up to five years and a fine of up to $250,000. Filing a false return can mean up to three years in prison and a fine of up to $250,000. Failing to file a tax return can mean a one year prison term and a fine of up to $100,000. Failing to file FBARs can be criminal too with monetary penalties up to $500,000 and prison for up to ten years.
7. OVDI or FBAR Amnesty is option to reduce your non compliance for past years from 2003 to 2011. These is opportunity to reduce your penalties.
8. "Quiet Disclosures" or Silent Disclouse Are Discouraged as it is correction of past tax returns and FBARs without drawing attention to what you are doing. The IRS warns against it.
9. Can you start filing complete tax returns and FBARs respectively, but not try to fix the past? Maybe, but the risk is that your past noncompliance will be noticed as it may be too late to make a voluntary disclosure.
10. Disclosure Is The Key. You can have money and investments anywhere in the world as long as you disclose your foreign accounts. When in doubt, disclose.
When you have to file FBAR?
You have to report your Bank Accounts if you have single or joint ownership or signatory authority on any financial accounts like Bank Accounts, Life insurance Policy, Stock Accounts, Mutual Funds, Retirement Funds, Rental property or Business ownership. Penalty for not reporting FBAR is as high as 50% per year and criminal penalty.
File OVDI to reduce your FBAR or OVDI penalty from 27.5% to 5% or less lawfully.
Perfect Tax, well known tax and business service firm with multiple CPAs and attorneys, serving more than 2000 clients in US gives excellent tips to reduce your FBAR penalties in US.
How to reduce FBAR Penalty?
Following conditions can help you reduce FBAR penalty.
When tax advisor offered written advice about non requirement to file FBAR.
If IRS determines that the violation was due to reasonable cause, for E.G. the taxpayer reasonably acted on the written advice of an independent legal advisor after disclosing the account to the advisor, the taxpayer will pay ZERO penalty for FBAR.
Opt Out Strategy:
FBAR violation penalty comes down to 3% here with opt out strategy. Click here to read about Opt Out
Inherited accounts with limited account contact and draw- need to pay only 5% :
Penalty is reduced to 5% if the balance in the account is inherited and the taxpayer withdrew less than $1000 per year. Taxpayer has sent money out of income on which, US taxes were paid.
US Persons residing abroad, having paid tax in foreign countries need to pay only 5%
In this case taxpayer must have filed tax returns in the country of residency and US source income should be less than $10,000 Eg.
Perfect Tax can offer several other strategies to help you in lowering FBAR penalties and also your regular taxes. We offer unique guarantees in for all services. We offer 200% money back for error of law point, if any, in tax planning. We offer 125% money back, if other CPA can lawfully reduce even $1 in tax worked out by our firm. We have over 5 Franchise offices and opening 15 more offices in 2012.
Contact us before the deadline of 30th June 2012 for FBAR amnesty and before the end of 2012 for tax planning.
Click here for more information on FBAR
Still Worried about FBAR, click here to have expert review your FBAR impact.