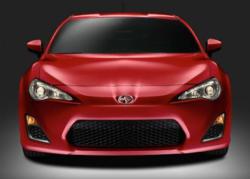 Automotive engineers are being pushed and challenged like never before.
Torrance, CA (PRWEB) June 28, 2012
Automotive engineers are wringing more performance and efficiency out of production-car engines than ever before, according to the experts at autoMedia.com, an online source for new car reviews, driving advice, and auto repair articles. A new weekly feature—Pop The Hood, which appears every Friday at autoMedia.com—aims to explain details of the latest, most advanced automotive performance technologies, shining a light on the brightest ideas throughout the world of cars.
Typically, Pop The Hood focuses on analyzing the best new powertrains and their significance to the industry and consumers. autoMedia.com Associate Editor Ryan ZumMallen recently reviewed the game-changing Chrysler 3.6-liter Pentastar V6, which is used to power almost everything in the automaker's entire lineup from the Jeep Grand Cherokee and Dodge Challenger to the upcoming 2013 Ram 1500. Chrysler sold one million Pentastar V6-powered models in its first 18 months available.
The 3.0-liter twin-turbo V6 in the 2012 BMW 335i makes maximum torque at just 1,200 rpm, while delivering an 8-percent improvement in gas mileage over the previous version. With its 4.0-liter twin-turbo V8, the 2013 Audi S6 has full torque available at just 1,400 rpm. Editors venture deep into the camshafts and cylinder heads to learn exactly how some engines can be vastly more advanced than many others in new cars today. Learn how the Audi S6 hits 60 mph in 3.7 seconds.
But the new series is not strictly regulated to power. The inaugural column focused on weight savings in the all-new 2013 Scion FR-S and the second covered the overall package of the Shelby GT500. As a preview for the 24 Hours of Le Mans endurance race, editors focused on three earth-shattering racecars from Audi, Toyota, and Nissan that could one day change the world of motorsports as we know it.
"Automotive engineers are being pushed and challenged like never before, says Editorial Director Deborah Neal. "They're under intense pressure to create automobiles that are eco-friendly without losing the character that made us fall in love with them in the first place—like the 360-horsepower Infiniti M35h hybrid sedan. One of the newest ways autoMedia.com is helping consumers keep up with these advances in the auto industry is by introducing fun and informative new series like Pop The Hood."
Whether motorists like to learn more about a favorite car, or cars in general, or just like to see what the auto industry is up to lately, the new series is a great place to join other enthusiasts in appreciation of the modern automobile. What vehicle will be featured in the next Pop The Hood? Visit autoMedia.com/blog every Friday for the latest edition.
About autoMedia.com—the auto web site launched in September 2000 by a team of automotive editorial, design, and publishing professionals with the goal to be the premier provider of quality automotive content on and for the Web. Today it boasts over 92,500 pages of original articles, including over 2,500 features researched and written by leading automotive experts, covering new and used car buying, new vehicle previews, road test reviews, car care maintenance, professional driving advice, and technology. Automotive enthusiasts and new car shoppers can read about the latest industry news, pricing, rebates and incentives, view photo galleries and research details on all makes and models. For more information visit autoMedia.com.