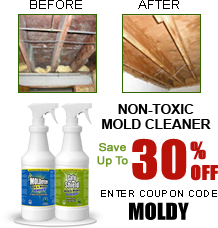 Although Debby is not predicted to turn into a hurricane, she has brought with her a significant amount of rain in which some areas are projected to receive up to 2 feet of rainfall over the next few days due to her slow moving speed
Miami, Florida (PRWEB) June 29, 2012
Tropical Storm Debby is crawling through the state of Florida while unloading tons of rainfall on almost all of the state. Since Debby is such a slow moving storm, many flood warnings have been placed into effect and Gov. Rick Scott declared a statewide emergency. The rains haven't stopped and weathermen predict that there will be as much as 2 feet of rainfall to come in the next couple of days.
"Gov. Rick Scott declared a statewide emergency, allowing authorities to put laws against price-gouging into effect and override bureaucratic hurdles to deal with the storm. By late afternoon, Debby was in the Gulf of Mexico, 30 miles southwest of Apalachicola, with sustained winds
around 45 mph. A tropical storm warning remained in effect for the coastal counties of west-central and southwest Florida, forecasters said Monday evening.
An estimated 35,000 homes and businesses lost electricity. But as of mid afternoon, the slow-moving storm had caused only scattered damage, including flooding in some low-lying areas."
Read more at: washingtonpost.com
A representative of GreenBeanBuddy.com states that Tropical Storm Debby is drenching the whole state of Florida but what is even more frightening is the flood warnings. Since Debby is pouring so much rain, home owners better be prepared to fight mold that is almost a guaranteed to effect many home owners who are now going through Debby.
Mold grows pretty much anywhere but if the home or vehicle get wet inside, then mold will must surely start to grow and owners will need to get a mold cleaning kit to help them remove the mold and keep it from coming back in the future.
Remove mold naturally without the use of bleach and stop mold growth right in it's tracks. All home owners should start getting prepared for the after effects of the Tropical Storm
Debby by preparing to fight mold.
Learn More About The Natural Mold Cleaning Kit