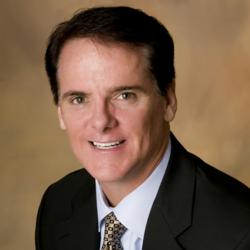 San Mateo, California (PRWEB) June 27, 2012
On Monday, June 26th in Minneapolis, Minnesota, CommunityLeader Inc's executive team (Joseph Barisonzi, chief executive officer; Scott Bachman, chief marketing officer, Jennifer Amys, chief information officer, and Rick Weintraub, chief compliance officer) participated in a live panel discussion with Michael "Hutch" Hutchison, the noted host of "CredibilityLIVE" sponsored by Dun & Bradstreet Credibility Corp. This first of a series of CommunityLeader LIVE public forums was produced in association with CrowdSourcing.org. The event will be repeated in a live chat forum this coming Thursday, June 28th at 5:00 pm PDT / 8:00 pm EDT and Tuesday, July 10th at 11:00 am PDT / 2:00 pm EDT.
"One of the first CredibilityLIVE shows I hosted last year was called Access to Capital for Everyday Small Business. Most entrepreneurs find it very difficult to get funding, and I would say that for now the areas where crowdfunding has the most opportunity is in those underserved areas that traditional financiers have traditionally found unattractive," said Hutch. "There is massive demand for capital. There are investors and lenders who are looking for healthy well run businesses that can grow and sustain downturns to become large profitable companies."
Hutch recently joined CommunityLeader as their chief revenue officer. "I chose CommunityLeader and its industry best leadership team because they are on a mission to teach thousands of business owners who have no previous Crowdfunding experience how to find that missing puzzle piece of "specific knowledge" to raise money and fuel the growth of their business."
"Crowdsourcing is a booming and emerging vehicle to access capital in the non-profit, arts and entertainment sectors, and now there are thousands of business owners asking the question: "How and when can I start to raise money for my company?" Joseph Barisonzi answered this question during the discussion: "For a business owner, Crowdfunding will not be cheap money. It will not be easy money. Raising money from the crowd is a strategic decision. It is an opportunity to build a tribe of evangelists, customers and community. It is an opportunity to firmly establish your business as an authentic community leader."
"It's still unknown if Crowdfunding will or will not become a wealth building strategy, but it is definitely not going to be a "get rich quick" scheme. Crowdfunding may or may not deliver the maximized return," said Scott Bachman. "However, Crowdfunding is an opportunity to support the businesses that you care about, to encourage the emerging industries you feel passionate about, and to connect with the products and services that you feel affinity with in your community."
CommunityLeader LIVE is a public education forum on the benefits and challenges of Crowdfunding. CommunityLeader is a full service provider of business, investor and portal services in the emerging crowdfunding market with unique focus on connecting qualified companies to investors in their community. CommunityLeader's user-friendly, yet disciplined CampaignLeader platform, provides security, compliance, and resources to existing and new businesses while ensuring transparency and accountability for their investors. To register for the upcoming forums on Thursday, June 28th and Tuesday, July 10th, visit http://www.communityleader.com/webinars.