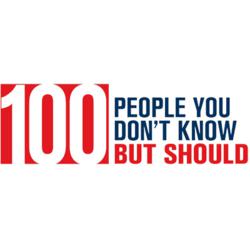 "This list recognizes the behind-the-scenes influencers within a vendor organization who are making a significant impact on the company's channel program, and the channel as a whole..." said Kelley Damore, VP, Editorial Director, UBM Channel
Norwalk, CT (PRWEB) June 27, 2012
Datto Inc., an award-winning provider of hardware based on-site and off-site backup, disaster recovery and business continuity solutions today announced that Shannon Kohn, Director of Marketing & Channel Relations for Datto, has been recognized by UBM Channel as part of CRN's 2012 "100 People You Don't Know, But Should" list.
This list recognizes individual professionals within a vendor organization who are responsible for driving the behind-the-scenes efforts in channel marketing, operations and sales.
The "100 People You Don't Know But Should" are the directors, vice presidents and officers who lead their channel program without fanfare, exhibiting the strength, determination and creativity required to support solution providers on a daily basis.
"Shannon helps to strengthen Datto's relationship with our partners and the channel through meaningful programs, support and unrelenting commitment. We are thrilled to have her on the Datto team," said Bill Pisani, VP of Marketing for Datto.
Datto has grown exponentially since its launch in 2007, increasing its partner base to include more than 3,500 VAR, MSP and IT Service Providers across North America and Europe. Kohn is hoping to unveil an enhanced Partner Alliance Program in early fall of 2012 that will bring Datto partners added benefits and assistance through a tiered partner engagement structure.
"I'm pleased to deliver our second annual list of "100 People You Don't Know, But Should" by continuing to honor the unsung leaders in the IT channel," said Kelley Damore, Vice President, Editorial Director, UBM Channel. This list recognizes the behind-the-scenes influencers within a vendor organization who are making a significant impact on the company's channel program, and the channel as a whole, by working in any capacity necessary to drive profit and success. While solution providers may already be aware of a vendor's Channel Chief, many are still unaware of the individuals behind the chiefs; the home office shot callers responsible for delivering a successful channel program. Many of these individuals lead the way without recognition, and yet they have made a significant impact in driving the success of their channel program. I'm pleased to bring attention to their contributions."
A list of winners will be published in print and is also available online.
About UBM Channel
UBM Channel is the premier provider of IT channel-focused events, media, research, consulting, and sales and marketing services. With over 30 years of experience and engagement, UBM Channel has the unmatched channel expertise to execute integrated solutions for technology executives managing partner recruitment, enablement and go-to-market strategy in order to accelerate technology sales. UBM Channel is a UBM company. To learn more about UBM Channel, visit us at http://www.ubmchannel.com.
About Datto Inc.
Datto Inc. is a leading provider of hardware based on-site and off-site backup and disaster recovery solutions. Founded in 2007, Datto is a profitable and growing channel-only company changing the way MSPs and VARs deliver complete business continuity. Datto's offerings range from small data storage systems to large, enterprise-class business continuity solutions. Easy and affordable pricing, no recovery or incidental fees, generous upgrade plans and US-based technical support are just a few ways Datto is changing the channel. To learn more about Datto, visit http://www.dattobackup.com and follow us on Facebook, Twitter and our Blog.
Becoming a Datto partner is easy and free. Simply visit the partner page of the website at http://www.dattobackup.com/partners/join and fill out a resale partner form to get started today.