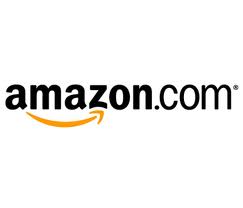 It has always been our goal to help small to medium size businesses succeed online, and this is just one more tool we have to accomplish that goal
Phoenix, AZ (PRWEB) June 27, 2012
Today izepper.com launches a new service geared at helping large and small companies rank products on the largest buying portal Amazon.com. With Amazon clearly the largest online e-commerce store front, and it's over $48,000,000,000 a year in revenue, izepper.com has developed a system and process that helps rank any product.
"We're calling it Amazon Engine Optimization", said Bob Jones Marketing Director of izepper.com, "We wanted people that are use to the Search Engine Optimization (or SEO) world to know the difference. We have developed and streamlined system and processes that are focused on ranking products on Amazon.com."
"We have had a tremendous amount of success with our own products as well as many of the brands you see on Amazon today", continues Bob Jones, "It has always been our goal to help small to medium size businesses succeed online, and this is just one more tool we have to accomplish that."
"The system of ranking products on Amazon is a highly guarded secret here at izepper.com", Bob Jones concludes, "because Amazon is a buyers portal, that means that people are there to purchase. We have found this method yielding much higher ROI for our clients than that of SEO or PPC."
For more information or to learn more about Amazon Engine Optimization, please visit the official site by clicking here.
About izepper.com: izepper.com was founded in late 2007 and even though they have several large companies in their portfolio it has always been a focus to help small and medium size companies. To learn more about izepper.com's services, please visit http://www.izepper.com/