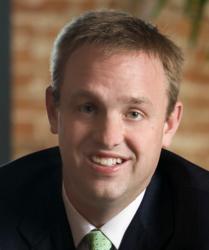 The new cold call is social media, master it, before your competitor does!
San Diego, CA (PRWEB) June 28, 2012
A sales professional need sales & leads. But they don't want to waste their time on social media. Guess what? Social media can get the sales professional the leads they need to make sales.
If a sales professional thinks 12 simple steps is too many then consider the alternative–spending another block of time cold-calling prospects whose gatekeepers give the cold shoulder or reaching staff members with no authority to take action.
When prospecting for a lead generation campaign not all contacts are created equally. A high quality lead is with someone who has decision-making capabilities within their organization. Who fits this description better than the Chief Executive Officer (CEO)?
A sales professional can count on this exclusive group to be busy. Understand your voice will be one of hundreds competing for their attention. How do you break through? Use social media.
Here's how:
1. Go to prospect's (XYZ Company) website and register for any newsletter and/or read through their blogs. This action will give you access to XYZ Company's current information, interests and needs.
2. While on their website search for any social media accounts such as Twitter, LinkedIn, or You Tube and start following and listening to what they are saying.
Search LinkedIn
3. Go to LinkedIn and conduct a company search (type in XYZ Company in the search box).
4. Linked In will display a list of employees and their positions. Find and search your prospect (remember, you're looking for the chief decision-maker) to see how you are connected to him or her ("search references" gives you this capability).
5. Reach out to any direct connection or get introduced through a connection. When viewing his/her profile look for common interests; groups, schools, and books they are reading, etc.
6. Make a list of any professional organizations or groups your prospect belongs to.
Time to move to Twitter
7. Sometimes XYZ Company may have a Twitter account but hasn't put it on their website. Go to Twitter.com and do a company search (click search then type in XYZ Company). If they're listed, follow them.
8. Visit XYZ's Company's profile page on Twitter. Look who they're following. Review
XYZ Company's tweets. This information allows you to assemble what's important to XYZ Company along with their interests and conversational tone which will help you be prepared to converse.
9. Now it's time to shift gears on Twitter and search for your CEO by name (found her name on LinkedIn). If your CEO prospect is listed, follow them. Repeat what was done for XYZ Company. Look who the prospect is following along with her tweets and conversational tone. A sales professional can use this information to search for common interests so they're prepared to converse. Look at your prospect's tweets to get a feel for what she thinking and what's important to her.
Note: Quite often an organization will have a Twitter account while individuals who work with XYZ Company have their own Twitter page. We are asking the sales professional to review both.
10. Get the list of groups that were made on Step 6 while on LinkedIn. Use Twitter to search for those groups. Look at their tweets and learn more about what they are doing so you can identify a common interest with - prospect CEO. A sales professional can then join the ones that interest them or think might be important to the prospect. Take note: If a group or prospect likes your Twitter account, they will follow you back. This is why you should maintain a Twitter account and post regular helpful information on it. And please refrain from sending automated messages; they are not appreciated by the Twitter community.
11. If your prospect follows the sales professional back you will have the ability to send him a direct message. Send a personalized note…now they have made their first connection! If he doesn't follow them back immediately they can still connect to him by making a thoughtful comment on one of his tweets using Twitter's @ feature. This is another way to make a connection!
12. Repeat the search for XYZ Company and prospect's name on other social media channels (i.e. You Tube, Facebook, or SlideShare). Now that you've made the first contact they can extend connections on these channels. Please remember, you're cultivating a professional relationship so be respectful and polite.
Connecting at this level is valuable because they have eliminated the gatekeepers and the sales professional is reaching out not as a sales person but as someone who shares a common, social interest. How they handle the conversation from this point is a topic for another day.
Michael is also author of "Sell or Sink: Strategies, Tactics & Tools EVERY Business Leader Must Know to Stay Afloat!" Delivers Fortune 500 sales experience and success systems to companies of any size with eight proven strategies that will help them bring in more sales. Each strategy includes diagnostic questions and an action plan so the reader can put the lessons immediately into action in their own organization.
Michael's second book: "SMART PROSPECTING: That Works Every Time!" by McGraw-Hill, for publication in spring 2013.
Michael Krause | 585-704-6453 | 2604 Elmwood Ave #188 | Rochester, NY 14618 | SalesSenseSolutions.com